Friday, March 19, 2010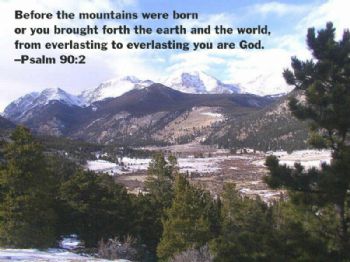 World English Bible Genesis 21:33
Abraham planted a tamarisk tree in Beersheba, and called there on the name of Yahweh, the Everlasting God.
New Living Translation (©2007) Isaiah 40:28-31
Have you never heard? Have you never understood? The LORD is the everlasting God, the Creator of all the earth. He never grows weak or weary. No one can measure the depths of his understanding. He gives power to the weak and strength to the powerless. Even youths will become weak and tired, and young men will fall in exhaustion. But those who trust in the LORD will find new strength. They will soar high on wings like eagles. They will run and not grow weary. They will walk and not faint.
Everlasting God by Lincoln Brewster
www.youtube.com/watch?v=
jP2nz6PG8KM&feature=related
Tomorrow is the First Day of Spring.