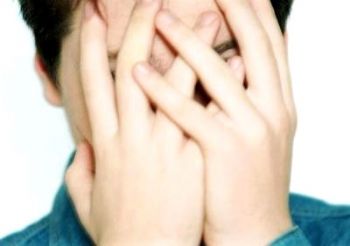 There's a part of me that doesn't even want to write this entry, because given yesterday's entry, it's pretty embarrassing. You know how yesterday I was saying that fast food was no problem to give up, and how I wouldn't miss it anyway, and so on and so forth? I hope I didn't come across as too smug, because I feel like I started yesterday at a full run only to sprawl flat on my face. Into a big pile of cream pies.
First, the preamble. I haven't been sleeping well. This is a bit bewildering to me, as when I start exercising, my sleep usually improves dramatically. Maybe it's too early for that to happen, but I would think I shouldn't be sleeping -worse- than usual, and yet I am. I was up two full hours before my normal wake-up time this morning, and that's probably not going to treat me kindly. When I get tired, I get much more prone to depressive fits and losing my temper. Which is where we start getting to the heart of today's little story.
So, yesterday was not terribly productive. I'm having some work frustrations -- nothing too out of the ordinary; let's just say that if you ever decide to freelance, be advised that a lot of companies feel no shame in taking their own sweet time to pay you. As a result, our bank balance has dipped quite low, significantly lower than is comfortable. Money is one of my biggest sources of stress: when we don't have enough, I get tense, irritable, I start to worry. My wife is really mellow about it. She knows we'll get paid again, and is generally of the opinion that things will be fine. Not me. I like to fret.
As a result, when I went to the doctor's office to get my medication upped (my doctor has been recommending this for awhile), I was already in a bad mood. I sat in the doctor's office for a good half-hour past my appointment time, reading in Time magazine about how we're all going to live to be a hundred, and that will destroy the planet because of the mountains of empty Geritol bottles we will produce, and also our lives will be so harrowing and miserable we'll all pray for death. (Well, that's not really what Time said, but things tend to take on a certain character when you're down...)
Anyway, got the medication handled. My wife asked if I wanted to take a walk. My first instinct was, of course, hell no I do not want to take a walk. What I want to do is go home and cram Hostess Cupcakes into my mouth with both fists until my cheeks puff out like Dizzy Gillespie. (I did not really want to do this, but it makes good copy.) But, my wife, being the gentle, insidious, crafty soul that she is, steered us past McCormick Park and asked again nicely. So we went for a walk. And it was perfectly pleasant, got my blood going, and improved my mood marginally. Plus, it kept me from writing the entire day off as a failure.
But now I'm officially stalling. Here's the not-so-great part. We have a bit of a bad habit when it comes to food; namely, we tend to associate bad food with comfort. This isn't really all that unusual, as I understand it, and so I won't pretend this makes us horrible people devoid of free will -- it's just that our choices for comforting food tend not to be the best. My wife saw that I was still depressed, even after the walk, and asked me what would help. I grumbled that nothing would (I am -so- constructive when depressed!) She asked if fast food would help. I didn't say yes, but of course I didn't say no either.
You know where this is going, of course. We hit the drive-through and had fast food for dinner. A mere day after I wrote in this very blog, "HAHA FAST FOOD WHO NEEDS IT ? SAYONARA BURGER TOWN!" In my own feeble defense, I did order the grilled chicken instead of the Double Heartstopper, and the diet soda. So, I stopped short of the worst possible choice, which I guess is something. Still, you should see that calorie tracker, it looks like the snowy peak of K2 right about now.
What's funny about all this is, I don't really feel that bad about it. It was a stumble, sure. A very -early- stumble. I mean, I barely had time to get going before I faceplanted right into the wall. But I'm really okay with that. I did it, I tracked it, I saw that it was pretty undesirable, and now I'm moving on. My wife and I have already decided to do much better the rest of the week, and I have every confidence that we will -- there's lots of salad and veggies in the fridge. We're sufficiently armed against further fast-food incursions. I am, at this very moment, drinking a homemade smoothie made with strawberries, blueberries, a banana, some pomegranate juice, and some soymilk. Things are looking up already.
Again, thank you for reading and the kind comments, and I hope you all have a fantastic day.