So I had a wonderful weekend and wanted to share a little Idaho beauty with all of you.
Saturday was my friend's birthday I let her pick where we wandered to for her birthday. Now she is the outdoorsy type, loves camping and hunting and stuff; unlike me likes to look but not be actually touched by nature - you know dirt and stuff is, well, dirty (sometimes we wonder why we are friends). But she is the greatest friend so I told her to pick whatever. So bright and early I was up and out of bed to be greeted by white fluffy snow (which doesn't happen much in Boise), got in the car and picked her up with no plans what so ever. So we opened the map and decided to drive north into the mountains towards a little town called Stanley (population 100). Now they get a ton of snow up there - the road leading to the town is closed for about 4 months of the year - those of you who know me know that I love snow, so this was bound to be fun.
30 minutes north of Boise on Hwy 21 this is what we found: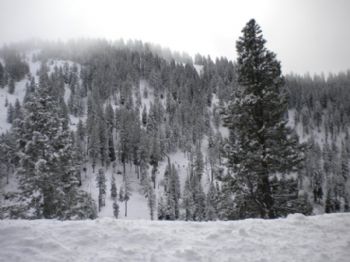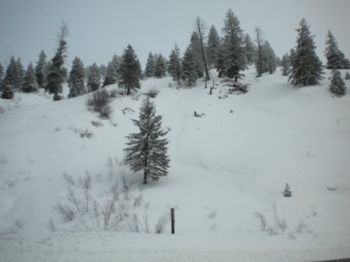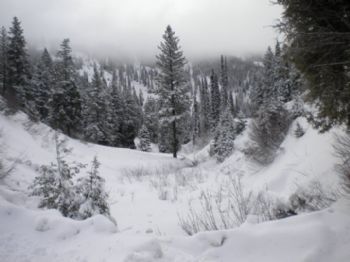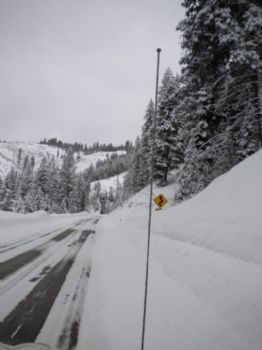 It was nature in all of it's glory and about 27 degrees. We got out of the car and walked in the snow (silly me wearing tennis shoes spent the rest of the day with wet feet) and took some photos.
Then back on the road we went further up the mountain, when we passed the snow line we came across this wonderful find: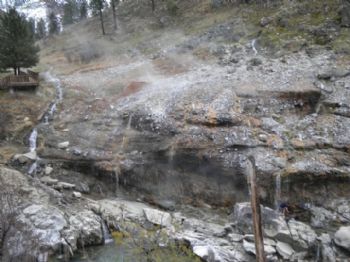 Yep a hot spring flowing into the river and us with no change of clothes (we are going back later in the year to go soak up the heat).
Further up the road we ran into the 1st of 9 giant herds of elk (we counted almost 500 elk, 150 deer and 20 wild turkeys that day).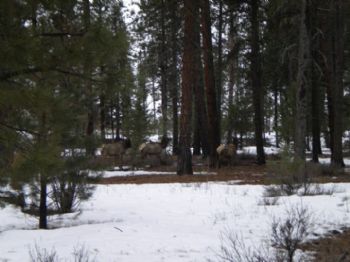 Again back in the car and up the mountain we went and stopped to hike along the beautiful clear river: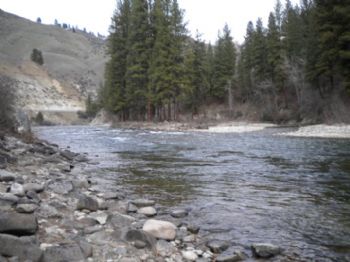 Then we turned around and stopped a little place called Haven Hot Springs where you can rent a cabin with a private hot springs tub right outside your room. While we didn't stay in the cabins we did eat lunch there. And can you say UMMMMMM.
After that it was back to Boise down the other side of the mountain where the sun was shining and the sky was blue!
What a perfect day filled with snow, sun, food and fun!