I remembered well the first time I went to Geneva. I was 5, and it was the first time I crossed a border.
Since I could speak, my father told me I kept pestering him for going ďabroadĒ, across this fascinating border. Switzerland was abroad in my child's mind, although it was only 40 km away. I think traveling was already in my genes.
I donít know what I was expecting from this trip?
The purple cows from Milka?
Natives bursting out under an Ovomaltine explosion?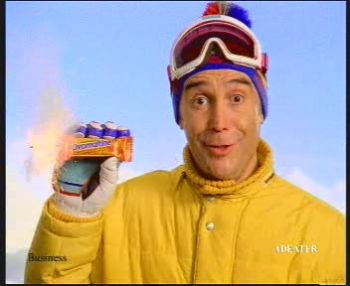 Heidi and her grandfather?
Anyhow, I was very disappointed by Geneva, and even crossing the border was not what I had had expected. The Swiss people didnít live up to my expectations as in this part of Switzerland they even speak the same language than us. How disappointing!
I didnít feel like a stranger, it looks like home, it was a big city same as I could see in my home country.
At this time, I hid my disappointment, and only told my father about this first trip when he came last week. My father is born in Geneva, he likes this city, and was surprised and found it funny. He told me I should give it another try.
I have been in many other places in Switzerland, but never been back to Geneva since my 5.
DH had never been in Switzerland, and we are so close, so it seems natural to spend the day in GenevaÖ I also wanted to buy some Quorn produces (vegetarian food that we canít find here.)
Well, we did reach Geneva. We saw the Lake Leman, and had this idea, which afterwards appeared not to be the best we had today, to go to a restaurant before walking through the city and a bit along the lake. We found an Indian restaurant, and I had a killer veggie curry.
We hadnít walked for 20 minutes that I had to rush my way in a cafť to use their bathroom, I was so sickÖ Then, we tried to restart our walk, but I had to literaly run in every cafť. After DH drank 3 coffees, we decided to drive back home. I slept in the car, and as soon as we arrived I slept more, and when I woke up DH was sick too.
To sum up our day: road, restaurant, quick walk, quick look to the lake on our left, bathroom, walk faster, quick look to the lake on our right, bathroom, run to the next bathroom, drive back home.
On a high note, I didnít eat a single chocolate, and with this tourista, I might have lost a pound.
Yet, I havenít said my last word: Geneva Ėand its bathrooms- watch me, Iíll be back!