Friday, March 05, 2010
Hello my spark friends, its been awhile since i updated you all about my wife. My wife & I have been trying to have a baby for a very long time. When we joined Spark in 2008 we were both overweight (Lea 210 & Me @ 185 lbs), since then we both lost roughly 45-50 lbs each. Those of you who know me know that Lea got pregnant in late Feb 09, unfortunately we lost our baby 8 weeks later. I actually blamed myself for the longest time, for announcing it on spark as soon as we found out. But we knew, it was something we both had no control over and we will never forget.
Anyways, we took a break from baby making and tried to focus on our Health/Fitness and to heal our thoughts before we tried again. In Nov 09, we started planning again (yes i even had a calender to figure out the optimal days for getting dirty with my wife lol) . But every time we checked with a pregnancy test it would come out Negative. While it was a bit frustrating, we decided to take a vacation and visit our Family in Canada & California for the Holidays (Christmas & New Years). I had my suspicions, before we actually went on vacation that Lea might already be pregnant but we just did not have any solid proof. Even at the end of our Vacation in California, we tested again and the pregnancy test came out negative (but with a very light line). So we figured it was nothing, till i noticed that Lea's belly had a slight bump about a week later and tested again. Booya! Sumi's P90X finally paid off!! =)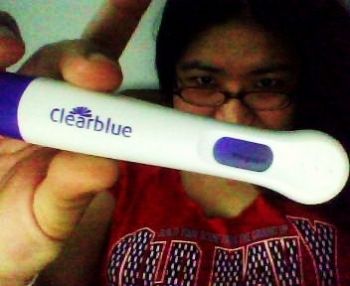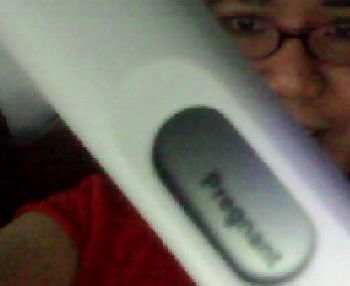 While i was super thrilled, this time around i decided to keep our pregnancy secret & under wraps till we felt that everything was okay. We did not share the news with anyone, till we had a slight scare with Lea spotting again. I did share the news with a few spark friends, you know who you are because I needed your support and prayers. So I thank every one of you for being there for me & my wife. And helping us to keep calm. THANK YOU!! Our babies first heart beat was Music to my ears. Here is some photos of our little baby. I hope you enjoy it as much as i do.
First Ultra Sound (January 28th 2010) & a Healthy Heart Beat which put our fears to ease.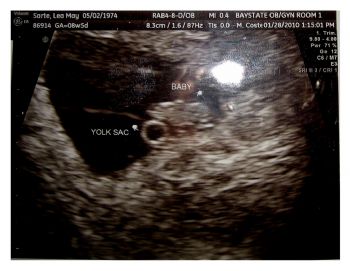 Second Ultra Sound (March 5th 2010)
Thank you again, for all your support!! Keep us in your prayers!
Sumi & Lea
.