FEB A CHALLENGE
Friday, February 19, 2010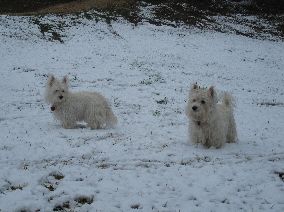 A WESTIE TEAM FEB CHALLENGE!!!
F - Fruits and Veggies, 1 point per serving No Max
E - Eight Cups of Water Daily 1 point per Cup No Max (But don't over do it either)
B - Boost that Metabolism!! Count your Fitness Mins this week. 1 point Per Mintute! This includes all fitness such as walking, Strength Training, Swimming, Wii Fit, Yoga etc.
Challenge Starts FRIDAY AND ENDS TUESDAY!!
FRI F( 6) E(8 ) B(40 )
SAT F(7 ) E( 8) B(60 )
SUN F(10 ) E(8 ) B(45 )
MON F(10 ) E(8 ) B(62 )
TUE F(9 ) E( 8) B(50 )
total for CHALLENGE: 339