Monday, January 25, 2010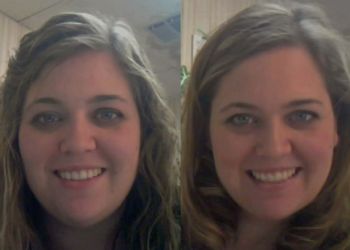 As you can, the changes are already starting to be visible. I am not saying earth shattering results, but they are certainly there. And just in case someone thinks well perhaps it is only trick photography, well let me assure you, I am a vain person and I want every picture of me to hide my double chin, which thankfully is shrinking every day!
The clothes are looser, and looking much better. And this weekend I realized that my goal date coincides with the approximate date of my ten year high school reunion. I honestly didn't plan it that way, but it works out well. I would love to walk in and see all of my classmates and none of them recognize me. Being the fat girl wasn't so much my identity because I was the good girl, and oddly enough that role eclipses the others. It was so severe that when I was a senior, my class decided that they shouldn't inform me of senior skip day because they were worried that I would tattle. So yes I was the gooy two shoes. That was my role. Also I was co-captain of the academic team and a debater and a theatre nerd. And I embraced those roles with gusto. But now I have gone back to college to get a second degree in theatre. And I would love to wear the skinny girl costumes.
I guess in some ways I am lucky, because I was never thin I don't imagine myself as a thin 18 year old, because I was never one. I was always chubby. So now the visions are all new. But I am excited, and ready for this progress to continue. This is worth it. I am worth it. So eat your hearts out.