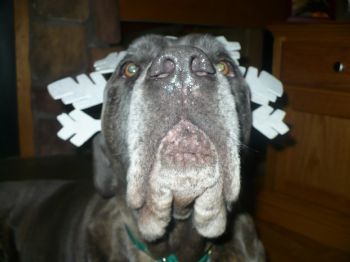 pretty darn proud of myself today!
did everything i said i was going to.
3 hours on the bike and got in my water.
ive also kept the eating in control today even though i havent tracked.
tomorrow i am going to be alone for a lot of the day, until well after dinner, so i am going to do four hours working out.
i am going to do a half an hour walking with ms. leslie
i am going to do a half an hour on the treadmill, provided it cooperates.. if it does not cooperate, i will do another 15 minutes with ms. leslie and 15 minutes on the bike.
the rest of the time will be on the bike.
and i am going to get in my water.
i weighed in today again at 253 on the biggest loser scale--but--it was at 4pm, after eating a lot and after 12 cups of water were in me.
so im hoping its less.
my goal for this year is to get down to 210lbs.
at 210lbs, life was bearable.
i felt a LOT better.
it will be a successful year if i get to 210lbs.
go me!
yes, this is always going to be about food for me. there are plenty of people who struggle with exercise. im not one of them. once i get going, im fine. i dont mind exercise.
the food i have an issue with.
but i dont ever think of ...wow, i feel like crap, let me eat!
or, wow, bad day! give me ice cream!
i do feel like ....i need comfort.. give me a candy bar or pizza. but is that self hatred? does everyone who is fat hate themselves?
reading she's come undone a little early this year--i read it every year-- and that is one of the recurring themes..fatness and self hatred, medicating with food.
i know i try to push my voice down with food. i know that.
but is that hatred?