Saturday, January 09, 2010
One of my friends posted this picture of me on facebook. I felt physically sick when I saw it. No joke.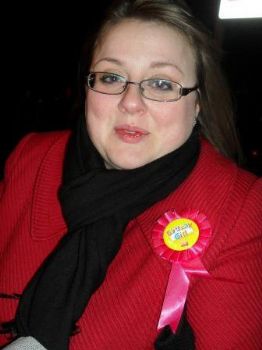 This photo downright makes me angry. 99% angry with myself for looking this way and 1% angry with her for posting a picture of me looking like this.
Now I realise that this is not a natural pose and that my chin doesn't always look like it's morphed into my neck and shoulders...far from it. But the fact of the matter is that my chin CAN morph into my neck and shoulders if caught at the wrong moment.
When I saw this I felt ashamed. I don't ever want to feel like that about myself. No amount of food or type of food is ever worth feeling like that over. So...today I begin tracking again. The nutrition tracker is my friend. Yes it's time consuming...but time spent tracking is less time spent filling my face with junk. Time spent tracking is more time spent evaluating my choices. Time spent tracking is time invested in me.
What a huge motivational picture. Mark my words...I will NOT look like this for much longer.