Wednesday, December 09, 2009
www.youtube.com/watch?v=
MPBS7dVrE1U
So the weather outside if frightful & I am NOT delightful! LOL
I wanna just get in my car & get home in a reasonable time but
that won't be the case today. So I am the Grinch today because
the snow is coming down in clumps & its wet & the wind is
blowing & its getting cold.
In other news, I got up did my Lower Body Pyramid 60mins,
Namaste Yoga 30mins & I will be on to my Kick Punch & Crunch
for 30mins & I'm almost done with my jumping jacks & walking
burned some of the grinch out of me but still I am in high spirits
other than that. LOL So Hump Day is still in EFFECT!!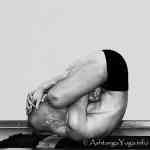 Blessings & be safe!






Dee