Moving Forward - Learning and Growing....
Friday, November 20, 2009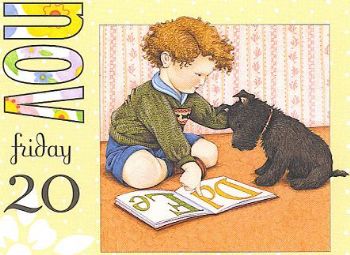 Who says you can't teach an "old dog" new tricks? I am learning daily from my Spark Pals and not just listening but applying what I am learning. Thanks to everyone for your encouragement and your help. That is what Spark People is all about and I do appreciate your support.
Yesterday was a much better day. I was able to stay focused and got my exercise all in with the exception of the dancing which I only got 5 minutes in but am determined to do better today. I did end up spending too much time on the computer yesterday, which I feel is part of the problem, so the goal today is to limit my time so I have the time to do other things.
I am frustrated with my inability lately for time management so today, that will be my focus in addition to the exercise.
Goals today -
Walk 30 Minutes
Bike 30 Minutes
Dance 15 Minutes
Drink 8 Glasses of Water
Cut Back on Computer Time
Take care and have a Fabulous Friday.
Hugs, Sunny