Playing in the snow on November 8
Monday, November 09, 2009
This weekend we took the Grandsons to the cabin with us, again because of either our busy schedules or the boys schedules (James played saturday football games) we didn't get them up there as often.
We woke up Saturday morning to snow covered ground. The boys got out the 4 wheelers and had a blast..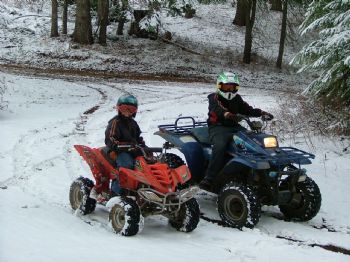 Sunday Morning we woke up to even more snow and the boys got out the sleds.. as you can see they had a blast..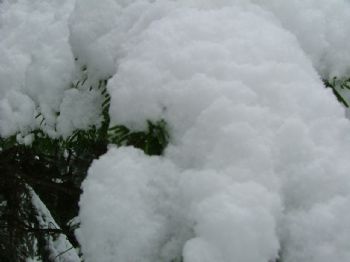 after taking many trips down the hill they took a break and made this.. I was surprised when I walked outside to see this huge snow ball..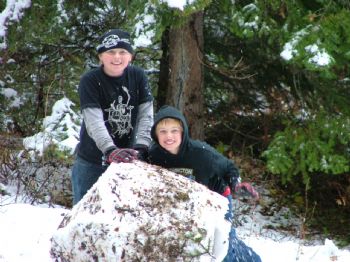 Wet and not realizing they were cold they just kept rolling the ball around making it bigger and bigger.. grinning from ear to ear with pride the boys asked "Grandma can we take this home?"
needless to say it remains in the mountains!
Have a Wonderful day and remember to tell your loved ones you love them and follow that with a HUG.