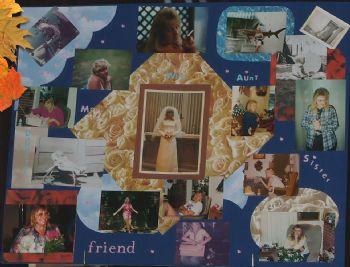 This weekend our family got together to Celebrate the life of a wonderful Woman / My Aunt.
Friday night we all started trickling in at my Aunt & Uncles home.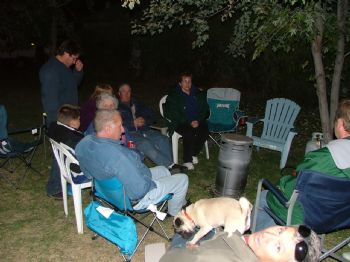 Note the Heater.. It was Very Cold!!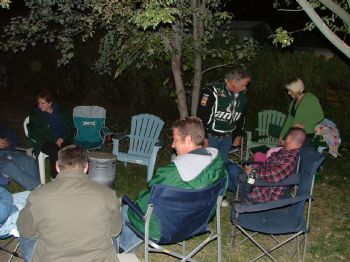 WE all gathered in the back yard as their house is very small. as everyone was arriving we decided that we needed to start warming the Spaghetti Sauce and some family members went to the store and got bread, salad fixings, Pop & water. it was a great pot luck.
Saturday was Aunt Arlene's Service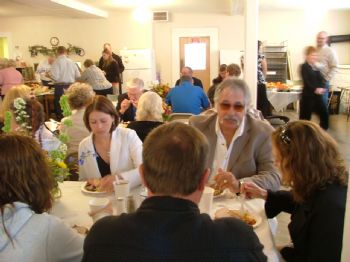 after the service, yep ya got it we ate.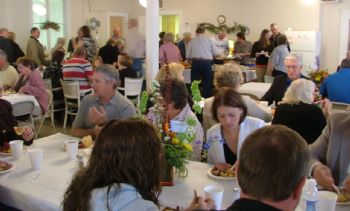 The church did a good job getting food together for the family.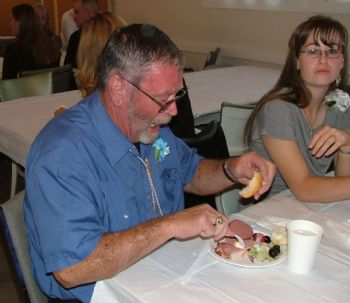 This is my Uncle Brain. He wouldn't look at me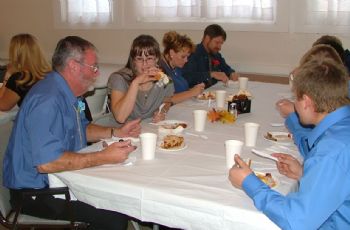 Here he is with his Grandchildren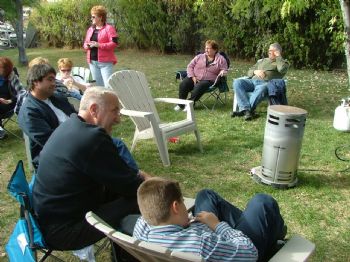 After the service we all gathered back at my Aunt & Uncles place for some debrief and just good ole family fun.
The weather turned out great. Yes it was cold; however, no Rain, Wind or Snow it stayed nice and SUNNY

God was taking care of us that's for sure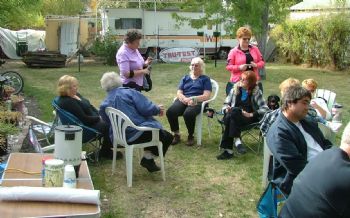 Here is their Family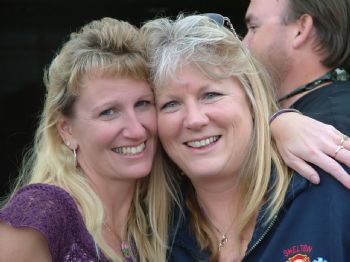 Here I am with My Cousin (Arlene & Brians Daughter)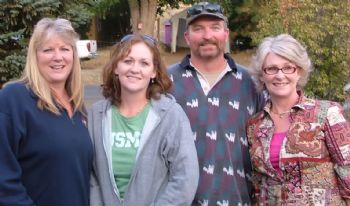 My brother & Sisters. Missing Brother Monte, he had to work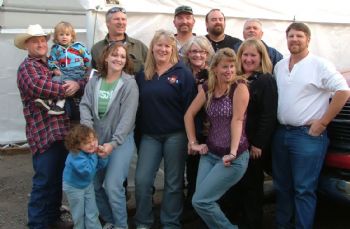 Here are the Cousins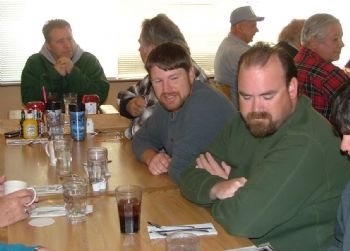 Sunday AM a few of us gathered for Breakfast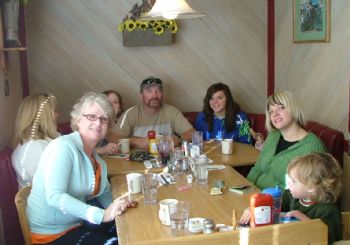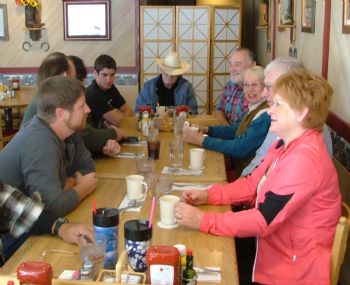 Some family went home after Breakfast and some stayed and took a drive into California. I though it was cute. My cousin Steve said he wanted to take the Kids into California just so he could say they were there.
after that we had more fellowship, ate more, talked more and......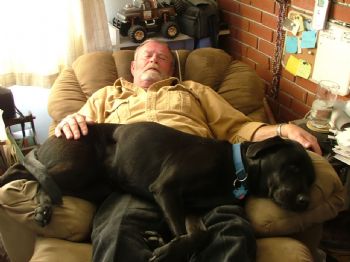 Here is Uncle Brian, getting a well deserved nap with his Faithful friend :)
Monday afternoon the rest of us headed home to give Uncle Brian some time alone.
I want this to be just the opposite for me...
Let's get together before I go.. Tell me how loved I am and share stories about me now so I know how you feel. Lets all have a wonderful time with food and Fellowship while I am here to enjoy it with you.
Why is bereavement used after???? when you should use it before to spend time with your loved ones???
Remember to hug & Kiss your loved ones and Share God's Love with them, Life is too Short!!

Becki