Wednesday, September 23, 2009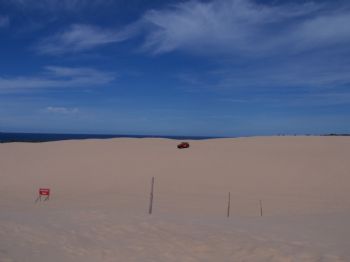 I climbed this sanddune - it might not seem like such a BIG deal to you - I did not think I would ever be able to climb a sanddune again. At any rate - I climbed up the dune on my hands and my knees because my ankle does NOT work in sand.
I know it must not have been a pretty picture - but if you have ever climbed a dune you know that eventually you have to crawl to get to the top... so I crawled.
We have these beautiful dunes in Michigan and I have climbed them all of my life - {not in my area - but on the western side of the state}, I thought I would never again enjoy the top of a dune... happy happy happy ;o)