Saturday, August 29, 2009
I am leaving today and will be on vacation at my daughter's for the birth of my grandbabies. I will be having a hard time staying on track; due to the fact I will be at the hospital with her for 4 days then at her house the rest of the time. I am going to do my best to check in as often as I can and to st on track. Good Luck to everyone else this next 2 weeks I will post pictures of the beautiful twins when I return. Happy Healthy eating and exercising to everyone.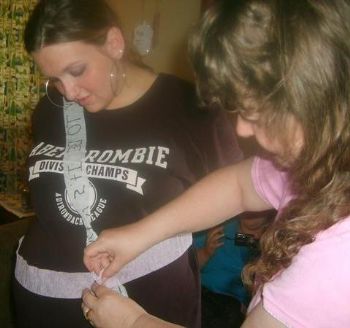 The picture is of my beautiful daughter Crystal and me at her baby shower; she thinks she is soo big LOL she is just beautiful with babies.

hugs,
talk to you all on my return
Brenda