I'm back!
Monday, August 24, 2009
Well, a lot has happened since I last posted. Let's see...
Dd graduated from high school in May, we went on a trip to Illinois in June, in July dd got a job!!! In August I got to go to PA to see a friend =)
Those are some of the good things that happened. On a sadder note, I gained about 40 lbs =( But I am happy to report that I am back tracking my intake and exercise on SP and I am making progress!!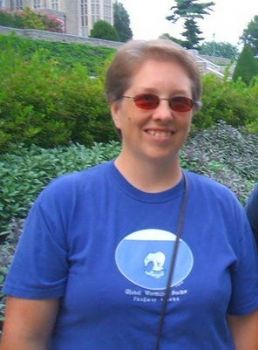 Photo of me taken 8/07/09 while on vacation in PA.