I started this today, it's for the metabolically resistant. I'm doing it out of pure curiosity. It's seemingly simple. Five 200 calorie meals a day, (more like snacks). Almost all calories coming from fat. This Blog is for my personal use. I need this info and these links to refer back to, since I'm quite a novice at this just yet.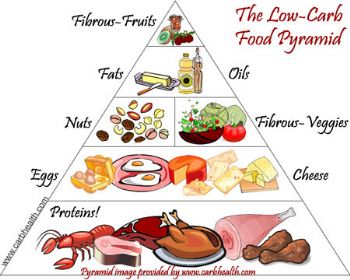 Fat Fast Meal ideas From:
tinyurl.com/m7no63
*One ounce macadamia nuts or macadamia nut butter
*Two ounces cream cheese or Brie
*One ounce of tuna or chicken salad with 2 t mayo served in one quarter of an avocado
*Two deviled eggs made with 2 t mayonnaise
*Two ounces sour cream and 2 T black or red caviar
*Two and a half ounces whipped heavy cream topped with sucralose syrup
*Two ounces of pate
*Two egg yolks (hard boiled) with 1 T of mayonnaise
*low carb (5-10 grams) yogurt w/added cream to bring up fats
*1/4 c cream in 8 oz diet soda
*1/4 c cream with diet jello
*1/4 c cream whipped, add LC syrup or Splenda for flavoring
*1 T sf peanut butter mixed with 1 oz cream cheese, Splenda or DaVinci to taste
*10 pecans w/ 2 T heavy cream
*1 oz cream cheese mixed with 2 T coconut
*modified flax cereal: 2 T ground flax, 1 T designer whey protein powder, 1/4 t salt. Mix well and add 1/2 c water. Microwave on high for 2 minutes or until no longer soupy. Add 1 pat butter and 1 T cream
*1/3rd of an avocado with 1 T Caesar salad dressing
*Low Carb Johnnycake with butter
*Low Carb bread pudding
*Sherrielee's Low Carb pancakes, made with nut flour
*Cheesecake muffin with some pecans
*Dagwood Roll-up: 1 slice bologna, spread with half T of sf peanut butter. 1 thin slice tomato, spread with half a T mayonnaise. Put tomato on top of bologna and roll it up.
*0.5 oz feta cheese crumbled, 1/4 avocado diced, and 1 T olive oil, mixed as a salad 227 calories, 92% fat, 2 carbs ECC
Modified Fat Fast Meal ideas
* 2 cheesecake muffins 296 cal 86%
* 1/2 c Almond Accents 320 cal, 84%
* 1/3 c cream with 4 strawberries and 1 T slivered almonds 332 cal, 90%
* Whole avocado with 1 T Caesar salad dressing - 347 cal, 90% fat
* Whole avocado mashed with 1/3 can tuna - 370 cal, 80% fat
* Same as above, substituting moderate portion of chicken or beef
* Add two eggs to a melted 1.5 tablespoons of butter and scramble. 302 cal, 82% fat
* 2 scrambled eggs, add 1.5 ounces cream cheese when almost done 297, 76%
* 15 pecan halves, 3 tablespoons of cream 301 cal, 93%
* LC cheesecake with no crust (the perfect breakfast!)
* 1 boned chicken thigh. Stuff with 1 oz cream cheese and 1-1/4" slice
onion that's been grilled in 1 T butter 309 cal, 77% fat
* 1 chicken thigh or other protein. Saute spinach to remove moisture, then add 2 tablespoons butter.
* 2 oz cream cheese/10 halves chopped pecans. Make nut balls. 297 cal, 90%
* Caesar salad with chicken or salmon.
* 3 oz cream cheese/1/2 c chopped artichoke heart blend. 339 cal, 80%
* 1/2 c ground beef, 1/2 avocado mashed, and a little sour cream
* Egg salad - 2 lg boiled eggs with 1.5 T mayo 297 cal, 80%
* Custards
* Puddings made with whipping cream and/or sour cream
* Panna Cotta
* Pizza salad - sausage, mozzarella cheese, and lots of veggies
Snack ideas
* Heaping spoonful of whipped cream (sweetened SF, of course)
* 5 pecan halves
* Macadamia nuts
* SF chocolate if it agrees with you and doesn't stall you.
* Melt a SF chocolate bar. Slowly stir in a little cream. Eat it that way, or fold in some whipped cream to make a mousse.
* Coffee with 1/4 cup cream.
* 11 almonds
* Small chunk of cheese
* Spoonful or two of whipping cream
* Peanut butter
* Chocolate mousse
* Latte with sugar-free amaretto flavoring
* 1/4 cup heavy cream in your favorite sugar-free soda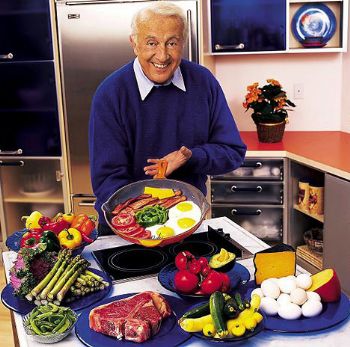 LOW CARB CONNOISSEUR
www.low-carb.com/atarfat
fa.html
LOW CARB FRIENDS FORUM
tinyurl.com/l7qpx6
From: LIVINLAVIDALOWCARB
tinyurl.com/m763yu
How does the Fat Fast work?
It forces all of the excess carbohydrates and even some protein in your body to be burned up when you eat a diet consisting of nearly all fat. Especially for those people who have metabolisms that are as stubborn as a mule, eating as much fat as possible while limiting carbohydrates and protein seems to do the trick. That's why you eat 90 percent fat during this diet.
Additionally, keeping calories at an extremely low 1,000 calories daily helps the body that much more speed up the process of fat-burning so lipolysis can do what it is supposed to do when you are livin' la vida low-carb. Yes, Invisible Blogger, you actually COUNT CALORIES on this particular low-carb diet plan because you are purposefully limiting the kind and amount of food that enters your body. But, as I previously said, this is temporary.
One common question that people have about the Fat Fast is if they will be ravenously hungry since you aren't consuming very many calories or food for that matter. Excellent question! The answer is that you probably will not be hungry since you are eating your high-fat "meals" very often. What may be difficult for people on this diet to handle is the fact that their "meals" will not be what they really want to eat. If you can get beyond this and stick with it for a few days, then you will reap the rewards.
What CAN you eat on the Fat Fast for your 200-calorie "meals":
- 1 ounce macadamia nuts
- Macadamia nut butter with 2 ounces cream cheese
- 1 ounce of tuna or chicken with 2 teaspoons mayonnaise
- 2 ounces sour cream with 2 tablespoons black or red caviar
- Half ounce heavy whipping cream with DaVinci syrup
- 2 ounces pâté
- 2 egg yolks hard-boiled with one tablespoon of mayonnaise
Yummy! Don't those "meals" just sound so appetizing! LOL! No, they don't. But that's not the point. Think of it as just a stepping stone towards getting your weight and health in order naturally without the use of any dangerous drugs. That sorta puts it all in pespective doesn't it? :)
If weight loss begins happening while on the Fat Fast, then you may even progress to a high level of calories to see if you can continue sustaining the weight loss you are experiencing on the 1,000-calorie diet. This version consists of 1,200 calories which enables you to have four meals with 300 calories each.
It's only 100 more calories, but look at what you can eat on this:
- 2 ounces of beef chuck cooked in two tablespoons of olive oil
- 2 scrambled eggs with two strips of nitrate-free bacon
- 2 tablespoons of full-fat sour cream with a tablespoon DaVinci syrup
- 1/4 cup chicken or tuna with two tablespoons of mayonnaise
- 3 ounces of pâté
- 1 1/2 ounces of macadamia nuts
See, doesn't that look a LITTLE better? Yes, it does. You can stay on this plan for up to one week before beginning the Induction phase of 20g carbs daily. This method will almost always kickstart your weight loss when nothing else has worked. Don't give up and throw in the towel on your weight loss. Just when you think you will never be able to get rid of that stored fat, along comes something like the Fat Fast to get you going.