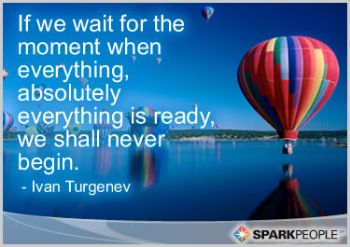 I joined this new team, in hoping that it would help me to meet my goals.
Here's where I stand at today with weight and measurements-- WEIGHT: 189 lbs.
Bust: 42 1/2"
Waist: 43"
Hips: 46 1/2"
I haven't done as well ,lately, and it shows. I've gained weight,and measurements are back up some.
I ,now ,realize maybe , that I don't know portion control like I thought I did. Not only that, I also eat too much fast food, and have been fooled that some of the food that I thought was healthier, actually isn't. Well, I've learnt that lesson the hard way. Instead of worrying about it, I just need to put that behind me, and start fresh with this new team ,and new month.
I have another team that I belong to and this month, the challenge is to be accountable. Be accountable for the calories that we consume, and the fitness minutes that we do. I'm really going to do better at staying with both teams and the goals that go with them for this month of May 2009.
In doing so, I have a new me to look forward too. Hopefully, a new skinny me.
By the end of May , I hope to show at least , a couple pounds lost,and five would be even better.