Monday, April 27, 2009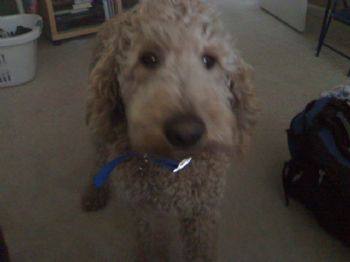 Meet our new 35 lbs baby Franco. Hayden chose the name. Isn't he sweet? He is 5 months old. He is still adjusting to being in a house as he has been in a kennel since he was born. Never thought I would have to teach a dog how to go up and down the stairs. He is still being shy and seems to be very quiet so far. Simon has heard in bark once. He was barking at himself in a mirror.
Besides that my tummy is a mess. I have had to take the last 2 days off work. I don't have the swine flu though!
Jen