Wednesday, April 22, 2009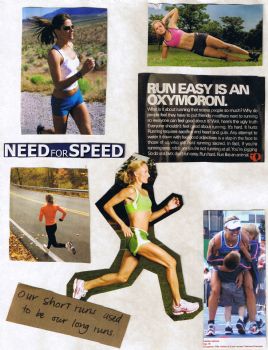 Here's a scan of the motivation collage I created from magazine clippings. I'd love to look like the girl in the upper right. I know a body like that takes lots of work. I've got the opportunity to work like that this summer if I would only take advantage! I need to plaster these images everywhere, get serious about training, and stop over-indulging when I get cravings! I know what I DO and DO NOT want to look like as I grow older and I know which one I will achieve by eating unhealthy and sitting on my bum.
I did a lower body workout after my run today. For now I've got my eye on the prize. Just gotta hold onto that in the weeks to follow!