Friday, April 17, 2009
I don't know where the years went.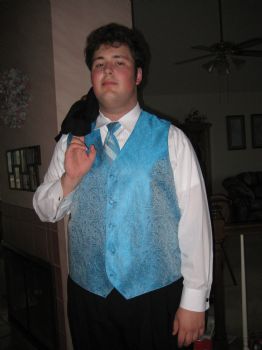 Brandon is such a good boy. He is so excited. He thinks it is wonderful to be an adult. Boy does he have a lot to learn. LOL I hope he has great success in everything he does. He still asked if he got a present in the morning on the breakfast table (tradition) and he also asked if he could still look for his Easter Basket last Sunday (yes they all still get Easter baskets and I hide them and they look for them).
I can't let go and they get free candy. Who doesn't like free candy?
HAPPY BIRTHDAY BRANDON!!!
Mom