Tuesday, April 07, 2009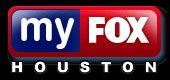 "Tuesday is World Health Day, so we're taking a look back at a popular Website of the Day that uses the power of friends to help you meet your goals. The website SparkPeople has been around for several years with a focus on health, but it has expanded to other areas both personal and professional. Essentially, it's a site for people with life style change goals."
Watch & read it at MyFoxHouston.com
.