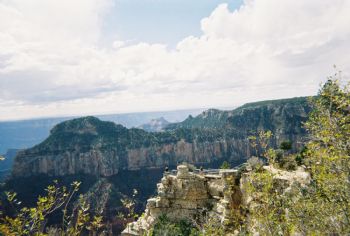 I have started doing a class with Julia Cameron's book called the Artist's Way. I will be spending time writing morning pages and doing the work on the various chapters in the book.
It allows me less time to spend on this site. But I am doing it on the site. It seems as if I am eating( Like when I was a child) I those mexican wedding cookies ( shaped like a ball with tons of powdered sugar) I put it in my mouth whole. I could not chew it and I could not breath until my saliva melted all the powdered sugar. Then I hope I can get it down before I choke on it. It is like the Grand Canyon, when you see it it is too large to grasp.
So I am off on a quest tilting at windmills. I wonder who I will be in 13 more weeks.
I'll keep in touch on my progress. LOL
Karen asked what the book is about. It is exercises to increase the creativity of the participant. You may take the "class" alone or in groups, in person or on line.
The two big mandatory things are morning pages. Three pages of whatever comes into your mind written long hand and every morning. And the Artist Date. Taking the time to do something for yourself, by yourself. My first two dates were going to a bookstore and purchasing poetry. The Rubaiyat of Omar Khayyam. The second was looking through second hand stores for a desk to replace the folding table I am using now. Have not as yet found the desk.
Here with a loaf of bread beneath the bough,
A flask of wine, a book of verse___ and thou
Beside me singing in the wilderness---
And wilderness is paradise enow.
Omar Khayyam
Check out the Artist's Way team.....