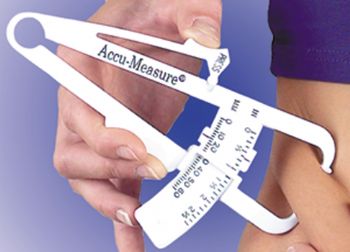 As an MBA student, I quickly learnt the adage - "What gets measured gets managed" which essentially means that if you're not tracking your progress, you have no idea if you are headed in the correct direction. Would you head out in unfamiliar territory without a GPS? Would you go on a sea voyage without a compass?
So you could be doing everything you need to do - you're eating right - you're exercising right - you've fought all those cravings for chips and ice-cream - congratulations!
But are you seeing results? Depending on what mode you're in (gaining muscle or cutting fat) you should have either gained some lean body mass (LBM) or lost some fat. If neither of those values have changed, then essentially you are at the same point you were last week. In other words, all that work you put in last week may just have been wasted. Now suppose you continue doing what you did last week, this week - it might potentially be another wasted week.
How do we fix that? How do we know if we've made progress?
Most people make the mistake of using the bathroom scale. There's nothing really wrong with that except the results don't give you the complete picture. What you need to do is to track your body fat and your lean body mass separately.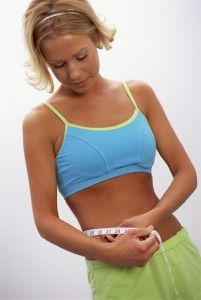 It's quite simple if you think about it:-
Scale Weight = Lean Body Mass(LBM) + Fat Mass (Fat)
When you get a Body Fat percentage reading (we'll discuss this in a second) what you need to do is figure out how many pounds of fat you are carrying.
So suppose you were told your body fat percentage was 20%. So how many pounds of fat does this mean for you if your scale weight measured 200 lbs?
Fat mass (lbs) = BF% x Scale Weight
= 20 % x 200 lbs
= 40 lbs of fat
Now since you weigh 200 lbs, subtract this fat mass from that to get your Lean Body Mass (LBM) which is your bones, muscle, water etc
200 lbs = Lean Body Mass + 40 lbs of fat
So your LBM =200 - 40 = 160 lbs
Great! So now we've got our two working numbers 160 lbs of LBM and 40 lbs of Fat.
Now suppose you did you weight training diligently and watched your diet, did your cardio and maintained an active lifestyle, one month later if you measured your body fat percentage as 16.75% and did the calculations as above, your LBM might be at 159 lbs but your Fat mass may have dropped to 32 lbs (you lost two pound of fat a week for a total of eight)!
Awesome! You've moved in the right direction - you lost a little muscle mass but you lost 8 lbs of fat. You should measure your scale weight and body fat percentage at the same time every week and see where you are on BOTH numbers.
I'll admit in this example, the numbers work out in the same direction as your scale weight but let's change the example one little bit.
Suppose you went on a crash diet (maybe one of those crazy soup diets), didn't weight train - at the end of the month, the scale had moved from 200 lbs to 191 lbs. You congratulate yourself but you have the sneaky feeling that something's not quite right. So you get your body fat percentage tested and the result comes back at 18.8%. That's progress right?
Let's crunch those numbers again.
Remember Scale Weight = Lean Body Mass(LBM) + Fat Mass (Fat)
Scale Weight = 191 lbs
Body fat percentage = 18.8
Fat Mass = 18.8% x 191 = 36 lbs
Lean Body Mass = 191 - 36 = 155 lbs
Now compare those numbers with your starting numbers from a month before the crash diet.
Granted you've lost some fat (40 lbs --> 36 lbs) but look how much muscle you've lost as well (160 lbs --> 155 lbs) - now your metabolism has slowed down (soup for a month - it must be a famine!) and you are HUNGRY!!
So you begin to eat again normally - and your body takes advantage of the end of the famine to replenish your fat stores just in case a famine comes again. In fact. most studies show that you will gain back all that weight, but instead of gaining it back as muscle mass and fat, you'll probably gain back all fat - so you're worse off than where you started in every single way!
I hope I've impressed upon you the importance of tracking your body fat percentage. you can do this by probably one of the most inexpensive purchases you've made in your fitness equipment collection - it's a pair of body fat callipers like the one shown in the picture.
I bought mine from Amazon.com and I bought an Accumeasure Fitness 3000 which costs all of 8 bucks! You can buy any one you like and from anywhere but I've found this is a good deal.
I have to say this one of the single cheapest and best tracking tools I have bought so far.
www.amazon.com/Accu-Meas
ure-Fitness-3000-Personal-
Tester/dp/B000G7YW74/