I had an amazing day yesterday - not because I was lavished with diamonds and furs and pampered with perfumes and a massage... because I wasn't... not even close?! But that is okay because my day was amazing because I simply happen to live a very charmed life and was able to enjoy those special moments in time when you want to freeze frame things and file the photographic memory away in your heart. I had MANY of those yesterday - but I will just share a random list of 14 things that I LOVED about Valentine's Day ('09):
1. Sleeping in with my Honey on a Saturday - a rare treat somehow for us?!
2. Waking up to Flowers!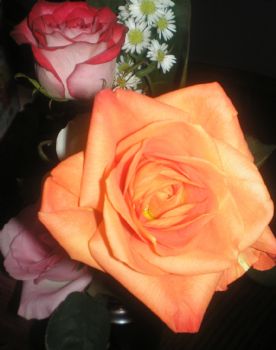 3. Going out for a Romantic Breakfast!
4. Being able to open my Valentine SWAP Gift from a fellow Sparker! (Thanks again Amy!)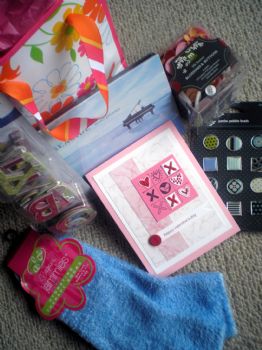 5. My Favorite RED Lipstick! (I rarely wear red - but I LOVE this new color!)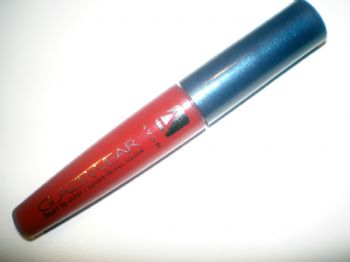 6. Going for a brisk walk with my Honey in the afternoon! (Even though I DID get hit by a car... and I am not joking!!! Like - as in - my physical person - hit by a car!?)
7. Laughing with friends & getting Valentine's Wishes via mail and internet!
8. Listening to Dave play through his Set!
9. Watching Mama Mia with my daughter all snuggled up on the couch!
10. Scored on the Fortunes - my daughter and I both got great 'fortunes' with our Chinese dinner: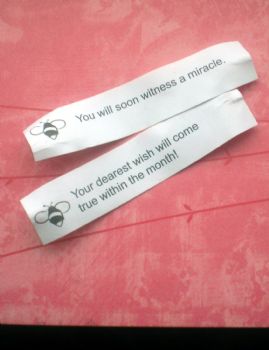 11. Finding (once again!) the PERFECT card from my hubby! He simply has the knack for picking out the best cards and left me a card after he took off to work!!!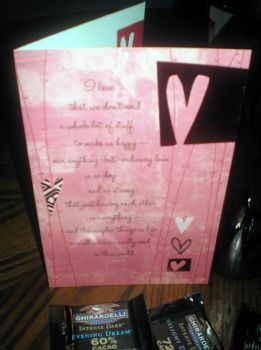 12. Going Shopping with Kayelyn - and shopping off of the same rack! Nice!
13. Meeting a personal goal! I bought a new pair of jeans yesterday...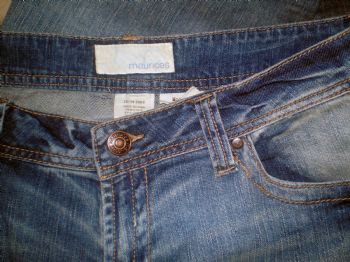 Maybe you couldn't tell from that photo... but look closer: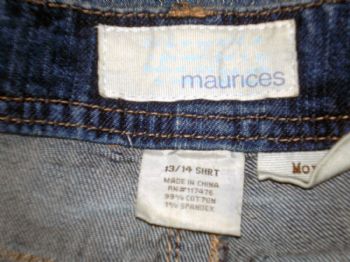 Yep - those are a size 13/14! My goal since Jan 1 was to fit into a Size 14 on Feb 14th! I didn't share this with anyone until last week because I am really not a big 'numbers' person but I was SO so happy to be able to pull on these jeans and LOVE them (and be able to breathe in them too!) I am even on my TOM - so I was a bit leary of going shopping - but I scored!!!
... So lastly, # 14. Meeting Goals & Enjoying Life's many blessings!!!
I hope you had a great day yesterday too! I may not be the most prosperous person I know finanacially speaking - but I am RICH in the blessings of God and I know that I am living a charmed life! Thanks to Sparks - and all of you - now, there is just no holding me back!
Spark On!
We can do ANYTHING!!!
~Karrilee~