Friday, February 06, 2009
Go Red For Women celebrates the energy, passion and power we have as women to band together to wipe out heart disease and stroke.
When I was 18, I lost my grandmother and friend very suddenly to a massive heart attack. My MIL (pictured here) suffered a heart attack years ago but gratefully is living well thanks to wonderful cardiologists and a healthy lifestyle.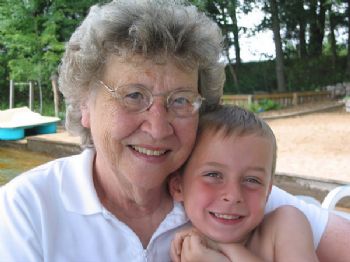 I'm sure many of you have woman in your lives that have been touched by heart disease or stroke. Share some of your thoughts and memories and wear red today to celebrate them and to support the cause.