Sunday, February 01, 2009
In my experience, nothing is more deceptive than scale weight. Your clothes could be fitting better but your scale weight may not drop that significantly especially if you are on a weight-training program.
Some of you may have bought a body fat scale that claims to measure your body fat. You might be surprised to learn how the scale works. What it does is shoot a small electric current from the sole of your left foot through your body and completes the circuit with your right foot (don't worry you won't light up like a bulb - the current is tiny).
The strength of the current is proportional to both the fat content but also proportional to your hydration level at that point in time. So attempting to measure your body fat percentage with one of these scales is sort of like measuring your waist circumference with your clothes on - it would vary with what you are wearing. So your displayed body fat percentage can vary wildly with your hydration level and because muscles store more water, it can make an extremely muscular person (with a low body fat percentage) appear to be in its obese range. This can be disappointing to the best of us!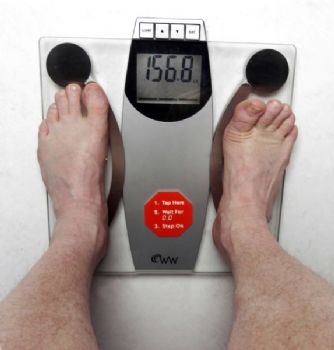 My advice would be to buy a pair of fat callipers like the one made by Accu-measure. They are much more accurate than the electronic body fat meters and at under 10 bucks, it's a great addition to your fitness tools.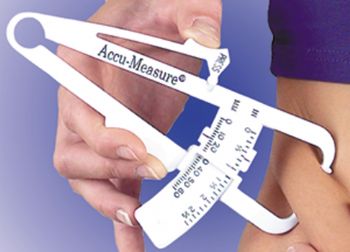 Accumeasure caliper :
tinyurl.com/ccntne
Read my other posts:-
Tracking the Effects of Your Training and Nutrition :
tinyurl.com/d6lmd3
Read more :
tinyurl.com/dmjbqm