YAY...My Sister Joined SPARK PEOPLE!!!
Tuesday, January 06, 2009
I am so excited, my sister finally joined Spark. She has already done a tremendous job of losing either close to or over 100 lbs. And she's one of my favorite students (because she tries to follow whatever fitness recommendations that I give her).
When you get a chance, please stop by her page and give her a warm SPARK welcome, her Username is: LALA696147, and here's a link to her page:
www.sparkpeople.com/mypa
ge.asp?id=LALA696147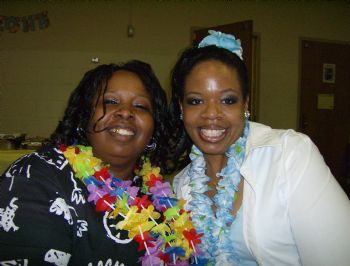 (7/26/08: My sister and I at a Luau)