Monday, December 22, 2008
I fell today on the icy snow in front of the house this afternoon. We came back from Galesburg and Silvis and I was walking towards the safe non icy sidewalk when I fell. So you can imagine that I'm as sore as all get out. I'm going to be fine though. I took Wal-Mart brand of Excederin half an hour ago. Just my knees, hands, and lower back hurt. I should be fine by Christmas.
A week ago today Lady turned 8 months old. I can't believe that she's that old already. I was looking at old photos of her a moment ago and I can't believe that she's growing up so fast.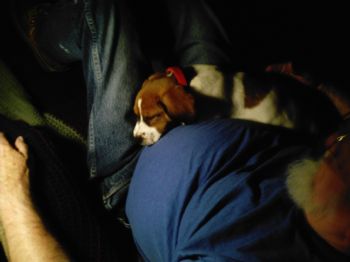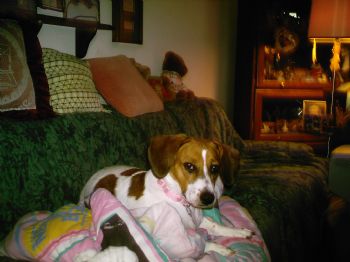 See what I mean. The first one was the day we got her (it wasn't 2 minutes after dad got her on his lap when she fell asleep) and the 2nd one was a month and 11 days ago when my brother Michael was here.