Thursday, December 11, 2008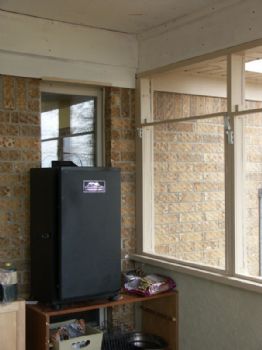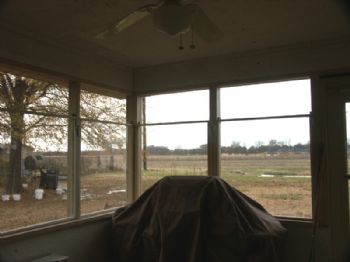 Here are pics of the windows I've been talking about making custom for the back porch. We got DH the smoker right after Thanksgiving - first time I've actually been power shopping on Black Friday! Glad they had quite a few of them - when I got there with the shopping cart, there were only 2 besides the 1 my DD was sitting on! VERY glad it wasn't as cold that weekend as it has been this week!
You can see the plexiglass windows I built and installed. We've had pretty good winds last couple days and they are doing fine. We plan to get some more plexiglass to make more windows for the top to completely close it in. Of course, when the grill or smoker are in operation, top windows will be opened for airflow. Just make the space a little more useable and friendly! Still have to finish painting in there, and get the concrete stained, but that will probably wait until Feb or Mar now.