Monday, December 08, 2008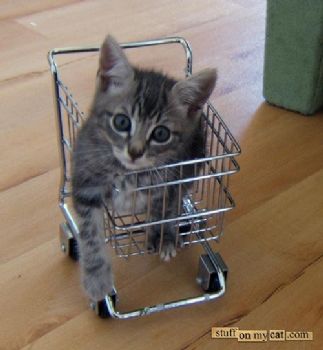 I'm still dealing with hip/knee/back pain, but today was a better day. It still hurts to be on my feet for long periods of time, and it's still difficult to bend over without pain, but when I'm staying busy, I'm able to keep my mind off of it. I've figured out that early in the day is the best time to get things done without hurting a lot, so that is how I try to plan my activities. Until I know what the cause of my pain is, and what can be done about it, I plan to pace myself and just take one day at a time. I'm going to have to be patient waiting for those answers; I have my MRI on the 17th, and then my next doctor appointment, where I'll get the results, will be on the 23rd. I refuse to let any wondering or worrying about ruin my preparations for the holiday.
We have a winter storm coming tonight, actually a winter storm warning is starting in about 2 hours for pretty much the whole L.P. of Michigan. I got out this morning for my weekly grocery shopping. Bought the supplies for my Christmas baking, I have 3 kinds of cookies to make, so I want to start on those this week. I'm not going to try to do all 3 in one day though. They are for our family Christmas, so they will be stored away in the freezer until then.
I like to make those hanging dish towels, the ones where you crochet the tops on them so you can hang them on an oven or refrigerator door handle. I made a bunch of those when I was just working part time back in 2003 when I was doing my chemo. I had some yarn and some towels from that stored away. Last night I got those supplies out again and starting working on them while watching tv; I think I will make a few for Christmas gifts. It's something to keep my hands busy when I'm watching tv. I bought a few more towels today and some yarn to match.
I'm also looking forward to trying out another crock pot recipe tomorrow; I'll post it if it turns out to be a keeper.