BROKEN
Monday, November 03, 2008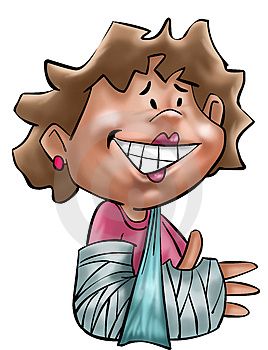 So not only have I gotten off track... again... I was in a car crash two weeks ago and broke my arm.. when I got on the scale this morning and saw 205.5, i cried. I'm sure a few of the pounds are from my cast, but I've gained back the weight I lost because of being out of work.
You see, what I do for a living is work in health care. I work at a rehab hospital where physically, I need to be well. So, until my cast comes off, I'm not allowed to work. Which means instead of being on my feet all day every day moving around, I'm lounging around and looking for things to do.
A friend of mine offered to keep me company during the day so we'll probably go walking. Which is good!!
For now though, my exercising other than cardio is going to be put on hold.

I hope everyone had a good Halloween and are enjoying the BEAUTIFUL fall season!