HAPPY BIRTHDAY TO ME !!!
Saturday, November 01, 2008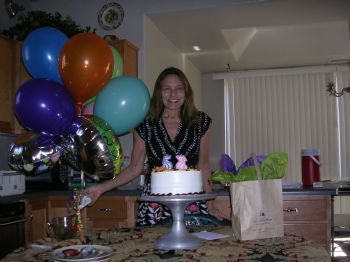 "Don't just count your years, make your years count"-Ernest Meyers
" What matters most in life is often viewed as peripheral to the things that we usually focus on...by putting off what is truly important or indulging in things that are not. It's time to start meditating on life now, and make it better by reshuffling priorities for this next year. I will spend time with friends and family,taking care of my body and health by eating well and exercising regularly, and offer to help others. Discovering what matters most will make my daily life a true reflection of my ideas, beliefs and attitudes."
Have a Happy Birthday...from Team Spark People
November 1, 1955
Related links: Put Yourself First
Put Yourself First