Talk about a leap of faith...
Thursday, October 30, 2008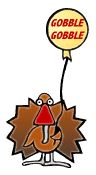 I guess it had to happen. I was just so shocked.
I stopped losing weight because my calories burned was starting to be the same as the calories eaten

A really nice friend suggested I either eat more or burn less calories. Slowing down on my cardio didn't sound right so I asked for advice.
Who woulda thunk it, I am not sedentary anymore! So my BMR is changed and my calories in is up and I believe I am now on track to be losing again.
Talk about a leap of faith - when you find you must add 400 calories to your daily intake you hold your breath and take another bite.
To Be Continued Next Month......