Wednesday, October 29, 2008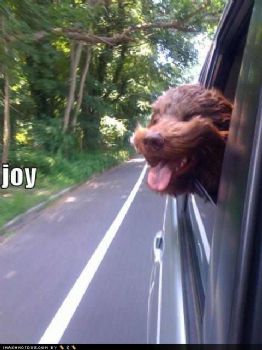 Hmmm, it ate my post. To summarize:
-Just had a great moment of clarity. It doesn't matter if it takes 3 months or 2 years or whatever to lose this last 15-40 lbs. There is no reason why x amount of weight needs to come off each month, I'll let my body work through what it needs to work through to get where it needs to go.
-I am making progress. My pants today fit MUCH differently than they did 2 months ago. I'm wearing a tight shirt today, and standing up, my stomach actually looks flat. So I'm making progress, just not scale progress.
-Compliments help. My good friend telling me my face looked really thin, HOOPYLORAX who is my ray of sunshine I need some days... and many others. So thanks for the spark love!
-Gonna keep on keepin on what I'm doing, it's worked before, it will work again, and it's working, just differently now.
-Considering making a few changes next month though (workout change ups and possibly trying to take in fewer calories before and after the cruise).
Ok, that's about it. More posty laterses.