It is NEVER too late to succeed!!
Sunday, October 26, 2008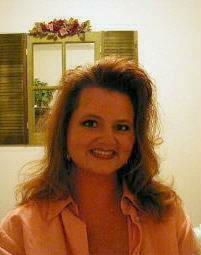 I have been icing my knee's for 2 days.. LOL.. you know normally this would cause me to give up on my goals.. Nope.. Not this time. I have a wonderful support system and have made so many amazing friends!! I am certain that my attitude is the BIGGEST component to my new philosophy on how I live my life.

My whole family is in shock, but good shock. So very very proud of me. Heck.. I AM PROUD of ME!! I think it has been years, perhaps decades since I have exercised 4 days in a row.. I am all about every other or every 3rd day, but not in rows.. LOL.. I am liking the rows.. I LOVE getting my heart rate moving, and feeling utterly and completely SPENT, after accomplishing a new goals met, and surpassed!!

I am back at the gym tomorrow to do the elliptical ( easy on the knee's), and we are goign to do the stability ball and some ST..
THANK YOU SPARK, THANK YOU CRANBABES!! THANK YOU ALL YOU SPARK MOTIVATORS!!
Happy losing friends!!