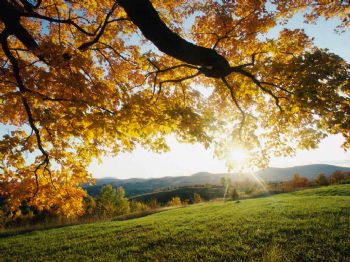 Hey everybody,
I know you all have been patiently waiting for my test results. I received them today...
First I want to share the fact that the Lung cancer is no longer in stable remission. This being said I also want to remind all of you that we knew since April this year these times will come and go so this is not as bad as it sounds...
The NSCC has remained in the Left Lung and everything else if just fine...this is the ray of hope in this long illness...
As of tomorrow I will no longer be on Tarceva oral chemo. It seems over this past month my system has built up a tolerance to the drug...that did work wonderful for the first 5 months since my redignoises.
Dr. Stella has decided to place me on IV Chemo which I will be going to the Medical center once every 3 weeks and redelivering a 2 hr infusion of Alympta...which is a FDA approved drug to fight this battle I am facing...Dr. Stella feels this is a good way to go and in the next 9 woks I will be scanned again at which time I am sure I will again be in remission!
With God and the best Doctors plus all the support from my family and friends, all of your Prayers and Prayer List's I am sure the Good Lord will bring this to pass. I would like to thank you all ahead of time for all these prayers...please keep P_U_S_H_I_N_G! I know it works!
As I have shared with those of you I have already reached by phone today...If we look at #10 as being the very best News and #1 being the worse News ever. Today was a #7...I know we can and will do this!
My God has carried me this far...I know HE WILL BRING ME THROUGH THIS TIME TO!...
Over the past weekend there has been so many things that have happened to our family to check out how we really can go through this again...We can do this because we know that God is with US!
I feel hopeful and I know this is going to be a good thing...just another step along my path of life...The light is still bright and I know the Day is coming soon I will be telling you all that I am in that remission I am again seeking!
Before sharing my own personaI Praise I also wanted to thank all of you for keeping the Faith and for all the Prayers!
Some of you have asked several questions I hope I have answered them here...If not please feel free to send me a spark mail and I will be able to address your question or comment here.
I'm doing fine...I have no pain and no trouble breathing...the doctor saw no pulmonary symptoms...he said that if one didn't know the situation you would never guess.
This is only affecting mostly my Left Lung. I am truly blessed...
I still believe!
I am still that Miracle, God has placed on this earth to share all the wonderment of his Love!
I have lost 33 lbs since April...and we all know that is not exactly a bad thing...LOL!
My entire family are my huge and biggest fans...they give me the extra energy I need to keep going. To them I am not sick. Unless I tell them I'm not feeling well. Unless that happens, they all keep me going.
As for their Faith: Ray, Barb, Scott and his family, Staci and Michael along with the K of C Family, these people have always been on board believing, in Miracles
Our Daughter has had some difficulty with anger and still doesn't exactly understand.
The most amazing thing happened this week. I had ask that God send her a messenger to let her know I am and will be alright...God Did Just That!
This past Monday evening she was flying home from a business trip, when this 27-28 year old girl said she had to sit next to Our Daughter...the girl explained she was sent by God to deliver her a message...I know a bit strange, anyway I had no idea this happened...the girl asked our daughter if she was going through something that involved her mother...You can only imagine how surprised she was...the lady went on saying that Our daughter needed to let her light of faith shine a little brighter because mine was now a little dim from the illness. However after Staci, starts sharing the light from her faith, I would soon be better...Our lovely daughter started to cry...she was amazed!
I had no idea this occurred. When my daughter returned home she called me, At first we just started with the normal conversation …After a few moments I realized that Michael had shared with her that my reports were going to show some progression, when we saw the doctor the next day.
This is when I tried as difficult as it was telling her that I needed to know that she shared in our belief that God is helping and leading our family through this…She ask me what was I really trying to say…These words just came to me I had no intention on saying them…"Staci what I really need from you is for your Light of Faith to Shine a bit Brighter so I will know you believe it as much as we do…I need to know you, eat, sleep, feel, and most of all believe that God will carry us through…She was a gasp. She started telling me that she totally understood what I was trying to say…then my daughter asked me: how do I understand what you are saying when I didn't get it for so long…This is when she shared the first above Angel Story.
I started crying myself. I said: Thank you God…sharing with my daughter
I had prayed for an Messenger, some how ,some place, over this trip!
God Did Send That Messenger! This was the first angel that the Lord sent.
Angel #2-
We (Ray, Daughter and Myself) were sitting in the Drs. Office on Tuesday of this week...A very nice older gentleman came across the room sitting next to me and he was facing our daughter. He was very polite asking if he could share his story with us?
Out of respect I would have said yes but I didn't have time...Staci answered with of course please do...the man began: "4 years ago I was diagnosed with inoperable brain cancer...It affected everything I would do. I forgot directions, I could not go anywhere, I could not remember how to tie my shoes and so on...(the man's name is Joe) Joe explained when he was younger he worked with a Black Minister. They stayed in touch over the years but hadn't heard from each other for a couple of years...Joe's son now works with the same Minster's nephew. The son shared Joe's story and condition to the nephew who in turn called his uncle the Minister. Joe received a call from the friend, asking Joe and his family to come to the service on Sunday at his Church.
Of course Joe said we will be there. (keep in mind this was the week for the church to be celebrating Black History Month).
Sunday morning came around, Joe and his family went to the church...Minster comes to the pulpit and tells the congregation that all the plans for that morning was canceled.
The Minster went on to say: My Friend is Here Today and HE IS IN TROUBLE!
WE ALL NEED TO TAKE PART IN PRAYING FOR HIS HEALING.
The congregation agreed. They did an anointing of the sick and had a prayer vigil for Joe.
After a few weeks Joe was to go back to the Oncologist for his test results...Joe had one round of Chemo and a round of radiation...
The Doctor walked in excited to see Joe and family and proclaimed the Cancer was GONE! Joe was and still is Cancer Free...after this event there were members in Joe's family that came to know the Lord because of the Cancer and they now appreciate the miracles our Lord gives us every day.
Joe, went on to share with us that one can go to Church everyday and fellowship...but if we don't believe it, feel it, sleep it, eat it, and yes live it. THAT OUR LORD IS AMAZING then all is lost on any doctors because God is the Great Doctor...
Tears were flowing down our Daughters face she started to apologize, when I looked at Joe, he said he always cries when he tells his story of the miracle because he, Knows God is merciful and a Great God...He also shared that he was from TN which we are from AL...He was raised into being scared straight by a hell fire brimstone preacher...so he had backed off a bit on the religion thing...he also shared that now he understands that he can talk with our Lord any time any Place and the Lord does hear and answers our Prayers...for her (Our daughter needs to find her inner peace with what she already knows) and things are going to be alright...
They called Joe in for his appointment...we didn't see him again but I know he was another messenger to affirm what I had been trying to tell her for months...in a round about way...I was called in next for my Doctor.
As I was walking into the appointment I silently
Thanked My Lord for the 2nd Angel!
When we received the news it wasn't the worse news it could have been? It would have been better if the doctor were to have said, Stable Remission...but I now expect that to be the case at the end of November after the 3 treatments.
I suppose that was a lot to answer your question on our faith. But I felt compelled to share it with you...
We know God is leading every step of the way...I just need to realize all things in his time!
Now I am looking forward to hearing from you soon...thank you so very much for the prayers please keep PUSHING.
Yours In Christ
HAPEWIFE/JOA N