STEELERS in SCOTLAND
Tuesday, September 30, 2008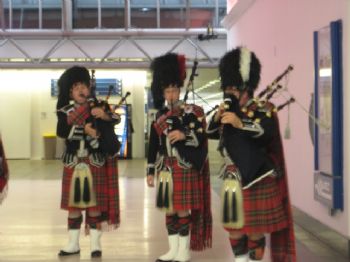 I got to watch Monday Night Football at 1:00 A.M. or 0100 as they call it here. I was so excited that it was on. They won thank goodness cause I am not a middle of the night person.
We are going to see the Highlands today. It is rainy but I suspect it will still be pretty.
We attended the opening ceremony of the 59th International Astronautical Congress yesterday. I also sat in on a discussion panel with all the Presidents of all the space agencies in the world. USA (NASA), ESA(Europe), China, Japan, Russia, India and Canada.
It was impressive and I was surprised that I understod most it. LOL
It was a productive day.