YIPPEEEE
Wednesday, September 24, 2008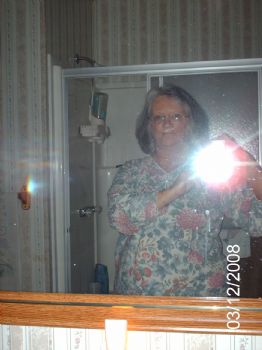 I got on the scales this morning and I have lost 2 pounds. I know it is going to be hard for me to shed the 50 pounds, but I am going to try really hard. I have asthma and osteoarthritis and degenerative discs in my lumbar region. Exercise isn't an easy thing for me. I am really going to walk everyday and use the hula hoop also. My sister got me the hula hoop and said that it will help with weight loss also.
9/27/2008 1 more pund came off this week. Gotta take a break for the weekend, but I will continue to eat healthy. I am sore, but its a good kind of sore!


!2/09/2008
I am really trying to get this weight off. Since I have started 2 moinths ago, I have lost a total of 13 pounds. It's hard at times, because I am limited to the excercises that I can do. I still work with the hula hoop.....LOL! I walk everyday.....not very far, but I do walk. I even do some exercises with the resistance bands.

I put the sirius radio station on the television, and get to work trying to shed this weight. Thanks to sparkpeople, it is coming off slowly, but surely!