Thursday, September 04, 2008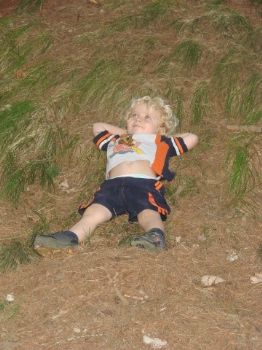 My youngest son and I love camping. Well, the family loves camping. Okay, not so much the older 2 boys now, but at one point, all of us loved camping. My youngest and I are generally much happier when we camp. I'm not sure if it is being in the outdoors or what. I know my level of responsibility goes way down when we camp. No phones to answer, no kids' activities getting in my way, I can sleep late. Life is good.
I'm a bit sad that we only have one more trip planned for this season. I'm sadder still that my 15 year old announced that camping isn't much fun anymore. His days are numbered. My husband and I were just talking about it on this last trip. His school commitments will make it impossible for him to camp with us on our next trip (Columbus Day weekend). Memorial Day weekend, this coming year will be another no go for him. About all we can force him to camp now if our annual vacation in July and Labor Day weekend. Sigh.