Day 11, Month 01 (Didn't make the Wake up Call!)
Friday, August 29, 2008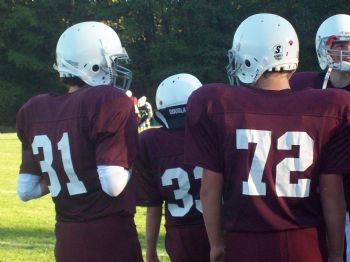 Hi Everyone!
Ok, I didn't make the 5:00am wake up call for my 5:30am exercises. In fact everyone woke up late this morning! My husband, Darrin and I woke up at 7:00am. Darrin always gets up early so this was unusual for him. My oldest boy, Cody, had two friends spend the night and they were all suppose to be at football practice by 6:00am. They all slept in late and missed the morning practice. They didn't go until the 3:00pm practice. It must have been something in the air!
The good news is I did exercise some after my daycare kids left around 5:30pm - 6:00pm (Slim & Limber - Stretches and Slim & 6 pack - Abs). Tomorrow I'm going to try to get up early again so I can fit 30 min's of cardio in too! Just taking baby steps!
I have been doing really good on tracking my meals and staying within my 1200 - 1550 calorie range!
I am going to try to go to my Sparkpoints page every day and follow the categories for earning points because sometimes it is real hard to remember everything. I usually get caught up in reading people's Sparkpages or Blogs the whole time. There are so many interesting people on SP.
Goodnight for now. Talk to you all tomorrow!
Leah