Monday, August 25, 2008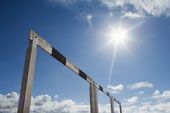 Today is the half point of our team;s 10 Day All About Me End Of SUmmer Challenge. Part of today's challenge is to write a blog about these 5 days.
Starting out slow, doing one thing for each day and then adding another one has helped me to concentrate on the basics. Logging my food, drinking my water, eating a variety of vegetables/fruits, writing a positive message to myself will keep me focused on that which will help me to move forward with my goals.
It's easy to get overwhelmed, but to just keep my mind on what I need to do, a day at a time can make a difference. It's a short time to be challenged so it makes it a doable thing, as long as I stay willing to do it.