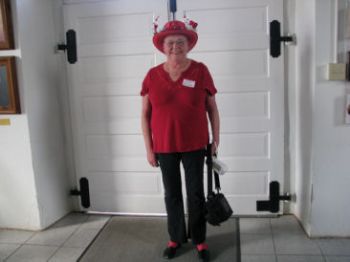 In 2004 I had a virus attack my spinal cord after being sick for 18 days in October. After going to a specialist I found out the virus that attacked my spinal cord normally goes straight to the brain causing death. So, God gave me a second chance at life. I am so thankful to be here today.
The virus caused nerve damage, messed up my immune system, and caused numbness in both of my feet. After going through IVIG infusion treatments from December of 2004 to August of 2005 every 4 weeks they were finally discontinued.
I am on Cymbalta to treat the symptoms from the nerve damage. It is like I have a short circuit - my brain and my nerves do not communicate with each other.
They use Cymbalta to treat diabetics who have nerve damage too! I am not a diabetic but the medicine helps with the electric shocks going through out my body, the pain that comes and goes, the feeling of pins and needles sticking into my body, etc.
Although there is no cure for this nerve disease but, there is treatment to make life more comfortable for me in the mean time. This is a progressive disease but right now it is just "hanging" out there - no better but no worse!
The specialist said that when I cannot move or spread my toes apart anymore then that is when it will start moving up my body. Right now I am fighting back!
I go to Curves for exercise, do deep water walking, walking on our treadmill just to keep my muscles moving and working. I am not ready for a wheelchair just right now in my life. So, I will continue to move forward while I still can and do the best I can in "keeping on moving" to keep my muscle strong and flexible.
So, here I am - here at Sparkpeople to help give me continued moral support and encouragement! As life goes on and on and on!