Re: Healthy Reflections 8/23/08
Saturday, August 23, 2008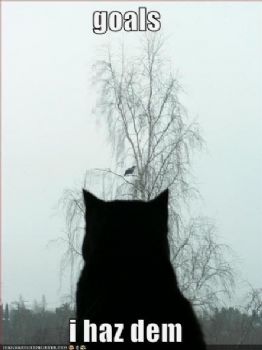 Are you able to focus on your goals?
"Concentration is the ability to think of absolutely nothing when it is absolutely necessary. "- Ray Knight, professional athlete
***** Calm your mind. Quiet all of the distractions surrounding you. Concentrate on the one task at hand. ...silence your brain and allow yourself to stay focused.... Now is the time for just one thing--reaching your goal. *********
Sometimes the committee in my head (the worries, the to-do list, the should, could and would discussion that never ends) Gets so loud... I don't know what to do. So I do nothing. Sometimes the choir ( the "I'm sooooo tired aria"... "The poor poor me blues" -- and other great hits) sing so loud, that I believe them --- and do nothing.
Concentration..... quieting the chatter in my head... my schedules, my should do's, could do's long enough to take care of my needs.
I can take care of my needs (healthy diet and exercise) and my desires (healthy attractive body, having more fun, moving more freely, less body pain.....) first and still take care of the other stuff.
I forget that .... This was a really good reminder.