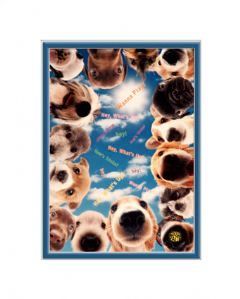 Good News about how much Exercise needed in managing Cholesterol- my other Nemesis! Watch the Video, nice to know you DON'T have to go to extremes!
www.webmd.com/video/chol
esterol-exercise
And I've become Co-Leader of Sparks Team SPClass April27-May3,2008- Our Leader needed to break away after reaching her Goals & we'll greatly miss her. Wish me Luck in Supporting of New Leader (CVDanaher) & Team!
Hate to Say that I saw this coming! And I truly expect it to become a Nation Wide Issue for Health Care & the Obese!
www.usatoday.com/news/he
alth/weightloss/2008-08-22
-obesity-penalty_N.htm?csp=34
For those using Vytorin to treat Cholesterol, see Warning!
www.webmd.com/cholestero
l-management/news/20080821
/fda-to-review-vytorin-can
cer_link?ecd=wnl_nal_082108
OMG! Another Food Recall! FYI-
www.webmd.com/food-recip
es/news/20080822/hot-pocke
ts-pepperoni-pizza-recalle
d?ecd=wnl_nal_082208
Ooh! I'm guilty of making this mistake when exercising! Are you too?
www.webmd.com/video/work
out-foods
And check your CALCIUM! IT MAY BE POISONING U! SEE LINK!
www.webmd.com/video/calc
ium-supplements-lead
****FYI!! From Team Leader CROTTY_
You should be alert during the next few days. Do not open any
message with an attachment entitled 'POSTCARD FROM HALLMARK,'
regardless of who sent it to you. It is a virus which opens A
POSTCARD IMAGE, which 'burns' the whole hard disc C of your computer.
This virus will be received from someone who has your e-mail address
in his/her contact list. This is the reason why you need to send this
e-mail to all your contacts It is better to receive this message 25
times than to receive the virus and open it.
If you receive a mail called' P OSTCARD,' even though sent to
you by a friend, do not open it! Shut down your computer immediately.
This is the worst virus announced by CNN. It has been
classified by Microsoft as the most destructive virus ever. This
virus was discovered by McAfee yesterday, and there is no repair yet
for this kind of virus. This virus simply destroys the Zero Sector of
the Hard Disc, where the vital information is kept.
COPY THIS E-MAIL, AND SEND IT TO YOUR FRIENDS. REMEMBER: IF YOU
SEND IT TO THEM, YOU WILL BENEFIT ALL OF US.