Welcome to the twilight zone...
Thursday, August 14, 2008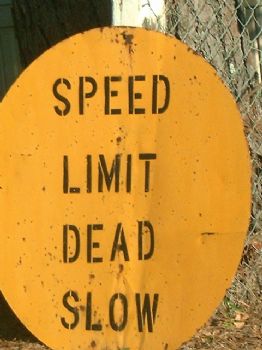 Sometimes you just have to take the bad with the good. I went to my old doctor today for a check up so he could tell me how my new Cholesterol/Triglycerides medicine (Simcor) was working after 3 months...the results of my blood work from last week. The first thing he said to me was, Helen did you fast for this blood test? Well duh...of course I did since that was the instructions and have always been his instructions, even written right at the top of the lab slip. I hadn't eaten for fifteen hours before this test although I did have a small drink of water about half an hour before the test...just a sip and he had said that was ok.
So my cholesterol count was great, probably the best it has been since I was a child lol. It was an amazing 125!!! WOOHOO!!! or so I thought. He wasn't done with me yet. He wanted me to explain how and why my triglycerides had risen. I forgot and left my PhD somewhere..medical license...hmmmm...missing due to a senior moment I guess. They are back up over 500. He had no explanation and I am sure I have no clue...especially since I am down to eating next to nothing or so it seems. So he says that it must be my mom's fault, a genetic or hereditary issue. (What happened to my dad in this picture???) Great explanation...so do I worry about it? Evidently I can't change it but I will keep trying. Maybe if I walk a little more...can't do much more with my diet...
I feel rather like I am in a twilight zone movie...they always have the strangest endings..well beginnings too.
I do have more blessings that I can count though. According to his scales I am down 10 pounds, my cholesterol is way down, my lungs are clear and my heart is stronger and healthier than a horse! He upped the dosage on the triglycerides medicine from 20/100 mg to 20/1000 mg to be checked again in three months. The sun is shining here after a very light rain, McKenzie and I are going to her memaw's birthday party this evening and she gets to go to Seneca, WV to see her daddy tonight. All in all today is another great blessing day in my life. God has indeed been very good to me. Praise him.
Hugs,
Helen