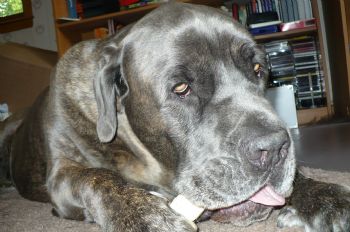 i took my mom shopping today, which is always a good time. i love my mom and as weird as it is, i think she can be more of herself with me. she swears like a trucker and always says, "dont you dare tell your father i talk to you like this!"
we went to the mongolian grill for lunch today. oh my gosh, i dont think ive ever had a better lunch!! so its a chinese buffet, but there is also a grill where you put your plate together and they cook it for you.
i'd never had it but i did today.
i had onion, mushrooms, sprouts, broccoli, noodles, baby corn cobs... and a garlic sauce.
holy smokes.
i was in HEAVEN!!!!
the food there is so fresh, and it was so good. i told my mom--i know im supposed to stop eating when im full but there is no way im not finishing this plate.
it was like the pad thai i get at the thai place which is probably my favorite meal other than fettucini alfredo with broccoli.
oh and we went garage sale-ing, too. my mom is a huge garage sale-er. so she is standing there looking at clothes and she holds up a size 18 and im looking at them.
it seems IMPOSSIBLE to get to a size 18.
im still wearing size 26.
of course, i know i can go down at least one size because i still could wear 24s when i first began, but ... even a 22 i dont know if they would fit.
i know a size 20 belt fits me but i have HUGE hips.
and i can say that because i know its true. my whole family does.
of course, out of everything, i can tell that my hips have changed the most.
even though the stupid scale says 238 today despite the fact that i drank 100+ ounces of water yesterday and walked 8 MILES, i will get to size 18 before christmas.
yikes.
is that too high of a goal??
next week, im trying on clothes at wal-mart.
i of course cant buy, but i need to know what size i am. its now become a personal quest.
oh and btw, walmart has notebooks on sale for 5 cents.