The Power of Conformity
Friday, August 08, 2008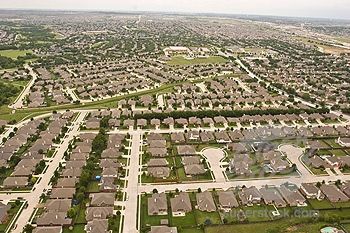 Have you ever wondered why social support is so important for a project like weight loss?
There are lots of ways social support can help you out, of course. Being involved in a group of people trying to do the same thing you are can be a great source of reliable information, good examples, inspirational stories, and moral support when things get tough.
But people often overlook another very important way that social support can help increase your chances of success: by harnessing the power of the human desire and need to "fit in."
The fact is, we are social animals, and we come hardwired with a lot of needs, preferences, and desires that make it pretty hard to "go it alone" when it comes to anything important. We want people to respect us, like us, and approve of who we are and what we do; we need to feel like we belong to a group. Getting this kind of response from others is a pretty basic motivation behind a lot of what we do. It's probably a pretty big part of your motivation to lose weight in the first place.
For many years, our society has tended to make fun of social conformity and conformists, and to hold up the rebel or the "rugged individualist" who doesn't care what other people think as a more worthy ideal--at least for men. Even our psychological theories about what constitutes a healthy personal identity and sense of self tend to emphasize concepts like "self-determination" and having good "boundaries." If you hang out on the message boards much, you'll see lots of conversations about how hard it is to stick to a healthy diet or exercise plan when the people you spend most of your time with aren't very interested in this kind of thing. And a lot of the advice people give is along the lines of "you just have to do what's right for you, and put yourself first."
That's true enough. But it's also very hard to do that, exactly because we're not really designed to go it alone, without worrying about how other people see us. In fact, our chances of succeeding at something like weight loss go up dramatically when we get into just the opposite situation--when the people around us provide some pressure and incentive to do the right thing, and doing our best to fit in helps us stick to our goals at the same time.
In other words, one of the best ways to ensure your own success is to find (or build) yourself a community where doing what you need to do to meet your weight loss goals is also what it takes to "conform" to the group's expectations . This can more than double your motivation to stick to your goals when the going gets tough.
But it takes a special kind of group to provide this extra motivation--one where people understand the difficulties members face, and are committed to mutual respect, active participation, and reciprocal well-being and success through cooperation, mutual support, and effective communication. A group where the process is just as important as the goal. But also a group that expects you to do well, and counts on you to make your best effort.
An on-line community like ours here at SP can play a big role in boosting your success, but often real-life connections can really enhance the group effect. That's one of the reasons why we've introduced our new SparkAmerica city leaderboards for sparkteams in the same geographical area. Each city's page includes info about local events and resources that members can add to and update themselves. This gives people an easy way to share info and feedback about local events and other ways to hook up face-to-face, so sparkpeople can get and give each other even more support than you can in our on-line community.
So, be sure to check out what's going on in
your local area
. If there's not a city page for your local area yet, think about what you can do yourself to get something like this going in your community within the organizations and groups (including sparkteams) that are active there.
Here's an entertaining video that demonstrates the power of our human need to fit in....
But remember, being a conformist is only as good (or as bad) as the group you're trying to conform to--it's doing your part to make the group as good as it can be that really makes things work.
What you get out of being part of your community depends on what you put into it.
www.youtube.com/watch?v=
cMAtQ4kaLHQ&feature=related
Member Comments About This Blog Post
INHERITED


Another great read , Coach Dean.....Thanks


3114 days ago

ADIOSADIPOSE


What a thoughtful, right-on-the-mark blog entry, Coach Dean! And, I really got a kick out of that old Candid Camera video. I'm old enough to recall watching that show as a kid, but this video - funny as it is - strongly illustrates that deep human need to conform, even with our variances in how rapidly we do so. Thanks!


3115 days ago

BLACKCHICK38


reading this blog has advanced my healthy issues,thank u


3115 days ago

EZCOME/EZGO
I really appreciated your wise words of wisdom, support and commitment to members of a society who, I believe, represents the majority of our population that has to deal with the issue of fighting a constant battle over our weight.

Whether it be due to medical issues, genetics, medications or whether or not we have learned to make the right food choices in our lives. We need to work together and support one another to overcome those who have stereotyped this population.

I really enjoyed your video and it even brought to mind more so my thoughts on how society has stereotyped what we should do and what we should look like.

How I came to joining SP this week is that I went shopping to purchase a dress to wear to my best friend's wedding at a large mall (155 stores). I found 1 dress on the rack in a Macy's Department store that was in Women's sizes, the remainder only went up to size 16. I asked a sales clerk where the remainder of Women's sizes were and was told they don't carry anything that large in their store. (The reason they had the one dress was a customer returned it there for convenience purposes only.)

After leaving Macy's, I went to Nordstrums and found they only went to size 14 and continuing checking all the remaining stores in the Mall. Not one single store carried Women's sizes. Only Petites, Juniors and Misses.

So I left there in tears having to go on a quest searching for a dress to wear. I am so disgusted with the buyers, retailers, designers and whomever is in charge for allowing this type of discrimination to be allowed for a majority of the population. Do they realize they we too want to look our best as well and that sometimes we don't have the full control over our situation?

We can work hard to achieve our goals to better our health, nutrition and fitness, but let's get real, for some of us due to our body types, and as previously stated, predisposed genetics or medical conditions, may never be a size 2, 4, or even 16.

If anything I would like to do, is to make an impact on the designers and retailers that we want too want to look stylish, elegant and professional whether we dress for work, a wedding, a date or even just to go to the grocery store and we shouldn't have to pay more for the larger size as well. It didn't take any more time to make it. When I saw a size 2 in a dress and a size 16, they were the same price. What did they do with the extra material there. They didn't give the size 2 a discount.

I think it's important we stick together on all issues relating to conformity.




3116 days ago

ANEWSUSIE
How true! I really enjoyed the video.


3117 days ago

BLAZINGSWORD


It just goes to show that if you are human, you definitely want to be a part of the crowd!

It was funny but it was so true!

Great find!


3119 days ago

MSSLICK


I thought it was funny!


3120 days ago

SOULMATE94
Great blog. You said it.
Support is key to success.
Thanks for all of yours.
Margaret


3120 days ago

KMHILL123
I concur!! Great article!!!


3120 days ago

QUAIL75
Great article, thanks!



3120 days ago

OPENAMIND
I enjoyed reading this article. There is a lot of truth in what you have said. Going it alone is hard. I know when my walking partner is unable to come it is hard to go on that walk by myself and takes some extra effort. I always feel better when I make that extra effort but feel down if I neglect to go.
Thanks
Openamind (Cleveland)


3121 days ago

HATCHETTJOB


So true! I think this is why keeping my resolve is so much harder during the school year (I'm a teacher) than during the summer. Summertime is when I can control my contacts with negative people and avoid being bombarded with food saboteurs. Once school starts, food is everywhere and it's never healthy stuff. It makes my eating plan harder.

I never thought about this situation in terms of conformity before, but I can definitely see now that the sudden expansion of my peer group during the school year is problematic.
Jan


3122 days ago

2BHOTNTONED
I enjoyed reading the article, thank-you. :0)


3122 days ago

REDNECKFEMINIST


Thanks, this is great!


3122 days ago

KIRCHOS
Thanks for the laugh, very funny.


3122 days ago

BKRISTEN1213


I enjoyed this article. Thank you!


3122 days ago

ZSAZSAJANNY
Yes, belonging to a team gives us the support we need WHEN we need it. There is laughter, sympathy, empathy, and the occasional 'shove' in an oh, so gentle manner. Most importantly, there is positive encouragement!


Oh, I'm one of the 50 year olds, too!


3123 days ago

RENA1965


Part of the success of lossing weight for me is knowing what works for me and what does not. I like the face to face approciate of someone asking me how my week went, do I need to talk about any problem bugging me or just plan give me a nutrition sheet next week when I am battling maintenance problems finding healthier substitutes. If I had a dumb week I can milden my bad mood with listening to others whom have had worse. Many times I review my situation and think heck it could have been much worse.. My consultant fine combs my nutrition sheets and suggests healthier alternatives which 99% work.. Wonderful!
The great thing about being face to face with other people at a meeting is everyone is in the same bus, and if someone comes with a difficult problem we hammer it out and give the person a few mental or practical tools to go home and try.. I had a friend from a little island off denmark at our meeting, she just could never feel satisified eating three meals so I suggested she tried to break it up into 5-6 meals. Well from that day on, I had a new buddy whom sits near me whom is lossing weight better and was a totally new person! I get stopped regularly by folks in our difficult group (MS/Depression members) and sometimes they return to me and say thank you for telling me to stay with it. One replied you must have seen I was on the edge of giving up, thanks for supporting me and explaining the stuff with medications, they pointed out their doctor explained it this way too.. I love the support and being able to give to others in return for my success. Spreading the spark so to speak!


3123 days ago

H-2-OH


That is so funny! I wonder why the guy in the hat was so eager to do as everybody else. Shy guy? Insecure guy? Hm. Interesting!


3123 days ago

LAB-LOVER
I know that the online community that I've discovered here on SP has made a HUGE impact on my ability to lose weight, exercise and clean up other "clutter" in my life. I've tried to lose before but have never found this kind of support in weight watchers meetings. I'll check out my city board!

P.S. The picture is TERRIFYING! I can't imagine living in a place like that.




3123 days ago



Comment edited on: 8/8/2008 8:18:04 PM
KAY_1952
A great video I had a great laugh!



3123 days ago

DIANNARUCKER
Love the movie
Yes I think you are right about SP. I am also on Runningwater's Team. Please visit us
Dianna


3123 days ago

RUNNINGWATER
Dean- I wish that you could find a minute or two to visit one of the best teams in SP and say hello to all the ladies and myself, a team I just love for the social support that you're talking about in this blog.
Come on around and say hello,
PAMELA984 recommended this blog to all

TEAM: 50+ members with 10-24 pounds to lose

FORUM: General Team Discussion Forum
TOPIC: Chat Room - August

Looking forward to you coming,
RW



3123 days ago

OUTOFIDEAS
You have stated a profound truth...it's the content that we try to conform ourselves to or rebel against that is important...not conformity or rebellion for its own sake.


3123 days ago

COACH_NICOLE


hahaha that video was really funny!


3123 days ago



Disclaimer: Weight loss results will vary from person to person. No individual result should be seen as a typical result of following the SparkPeople program.
More Blogs by SP_COACH_DEAN