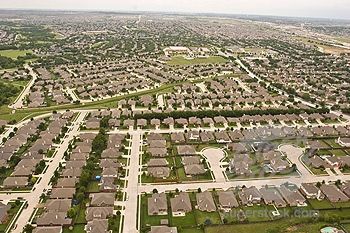 Have you ever wondered why social support is so important for a project like weight loss?
There are lots of ways social support can help you out, of course. Being involved in a group of people trying to do the same thing you are can be a great source of reliable information, good examples, inspirational stories, and moral support when things get tough.
But people often overlook another very important way that social support can help increase your chances of success: by harnessing the power of the human desire and need to "fit in."
The fact is, we are social animals, and we come hardwired with a lot of needs, preferences, and desires that make it pretty hard to "go it alone" when it comes to anything important. We want people to respect us, like us, and approve of who we are and what we do; we need to feel like we belong to a group. Getting this kind of response from others is a pretty basic motivation behind a lot of what we do. It's probably a pretty big part of your motivation to lose weight in the first place.
For many years, our society has tended to make fun of social conformity and conformists, and to hold up the rebel or the "rugged individualist" who doesn't care what other people think as a more worthy ideal--at least for men. Even our psychological theories about what constitutes a healthy personal identity and sense of self tend to emphasize concepts like "self-determination" and having good "boundaries." If you hang out on the message boards much, you'll see lots of conversations about how hard it is to stick to a healthy diet or exercise plan when the people you spend most of your time with aren't very interested in this kind of thing. And a lot of the advice people give is along the lines of "you just have to do what's right for you, and put yourself first."
That's true enough. But it's also very hard to do that, exactly because we're not really designed to go it alone, without worrying about how other people see us. In fact, our chances of succeeding at something like weight loss go up dramatically when we get into just the opposite situation--when the people around us provide some pressure and incentive to do the right thing, and doing our best to fit in helps us stick to our goals at the same time.
In other words, one of the best ways to ensure your own success is to find (or build) yourself a community where doing what you need to do to meet your weight loss goals is also what it takes to "conform" to the group's expectations . This can more than double your motivation to stick to your goals when the going gets tough.
But it takes a special kind of group to provide this extra motivation--one where people understand the difficulties members face, and are committed to mutual respect, active participation, and reciprocal well-being and success through cooperation, mutual support, and effective communication. A group where the process is just as important as the goal. But also a group that expects you to do well, and counts on you to make your best effort.
An on-line community like ours here at SP can play a big role in boosting your success, but often real-life connections can really enhance the group effect. That's one of the reasons why we've introduced our new SparkAmerica city leaderboards for sparkteams in the same geographical area. Each city's page includes info about local events and resources that members can add to and update themselves. This gives people an easy way to share info and feedback about local events and other ways to hook up face-to-face, so sparkpeople can get and give each other even more support than you can in our on-line community.
So, be sure to check out what's going on in
your local area
. If there's not a city page for your local area yet, think about what you can do yourself to get something like this going in your community within the organizations and groups (including sparkteams) that are active there.
Here's an entertaining video that demonstrates the power of our human need to fit in....
But remember, being a conformist is only as good (or as bad) as the group you're trying to conform to--it's doing your part to make the group as good as it can be that really makes things work.
What you get out of being part of your community depends on what you put into it.
www.youtube.com/watch?v=
cMAtQ4kaLHQ&feature=related