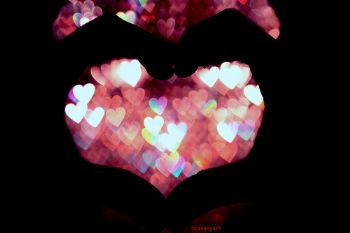 This Tuesday past, PUMPKINFACE73 sent this out:
"The DONE Girl of the Day for Tuesday 08/05/08 is SARAHWOOD124
Sarah is DONE.DONE, DONE, DONE..SARAHWOOD124 is only a few pounds from her goal..way to go you! Our queen for today is DONE with 35 poundsShe is on the BLC II and is a Lavender Lion (Hear me ROAR!!!)..Sarah is 19 and is pursuing her degree in Psychology and English, our DONE girl loves comic books. SARAHWOOD124 is loving the running .one thing I really can't do. Girl go and Rock that Tiara all day long..You are a DONE Girl. MUAH!
Girl we are so Loving YOU. YOU are DONE and we are so happy to have YOU!
You are amazing!
Congratulations!!
We are celebrating you today Tuesday 08/05/08
We applaud you!
We cheer for you!
We rejoice with you!
We support you!
We Love you!"
Right at this time, I was up north at my boyfriend's cottage, without internet or even a phone! But it was the most amazing day. We began at 10 am with strawberry pancakes, fruit salad and OJ, then went canoeing in the afternoon and packed sandwiches, cheese and various chips, fruit and water. After hauling the canoe up on a handy slope of rock we swam in the beautiful clean northern lake and I wore my very first bikini; a purple halter thing that I'm slowly getting used to.
That night we relaxed as a thunderstorm rolled through, and I brushed up with my guitar as he read, then later snuggled into bed with 'Indiana Jones and the Temple of Doom'.
It was an amazing day, nothing could have been better, and you all made the memory sweeter by knowing that while I was so very happy, messages of happiness and caring were pouring out to me from the Done Girls.
For anybody who's not on that team? You really should be. Nowhere else will you find as much love as I have there.