Car Accident All Over Again... :(
Thursday, July 24, 2008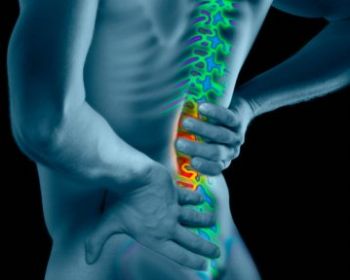 I have had a on/off headache the past few days that just keeps coming back..its just really had me kinda worried. I have been doing really good about my calories/exercise, and stepping up the exercise in fact! I have burned way over my weekly goal and doing great in most areas...I just didn't know why this headache came up.
THEN yesterday I awoke to horrible back pain...It was just awful..sudden onset pain to the back (right in the middle), stemming from the joint and radiating around the front of the rib cage and right under my rib cage and in my stomach. It was so bad my stomach muscles were spasming. I was so deblitated that I couldn't move hardly. It also stemmed up into my head some...the only thing that calmed me down was an ice pack on my back while I was laying on it on the couch...I'd take a muscle relaxer and ibuprofen...no help...so I went to the doctor today and he gave me a different muscle relaxer and it helped so much.
The doc said my pain is most likely caused from exercising and aggervating my old injury...so it is like I'm all back in my car accident 4 years ago all over again. The pain yesterday was so bad I could hardly relax..it was all I could do to relax my back...
Its like I'm doomed if I exercise and I'm doomed if I don't. I just hate being out of commission and not being able to move around. I'm such an active person and sitting and watching TV all day is nice for a couple of hours but after that I'm bored...I like doing things, reading, exercising, cleaning, walking, playing with the dogs...and I can't right now in fear of sudden pain. I have to relax for a few days and not aggervate my back!
I just hate this...I'm in my early 20's and I feel like someone in my 70's!
I can't wait until this passes.
Ang